Best Affiliate Software For Squarespace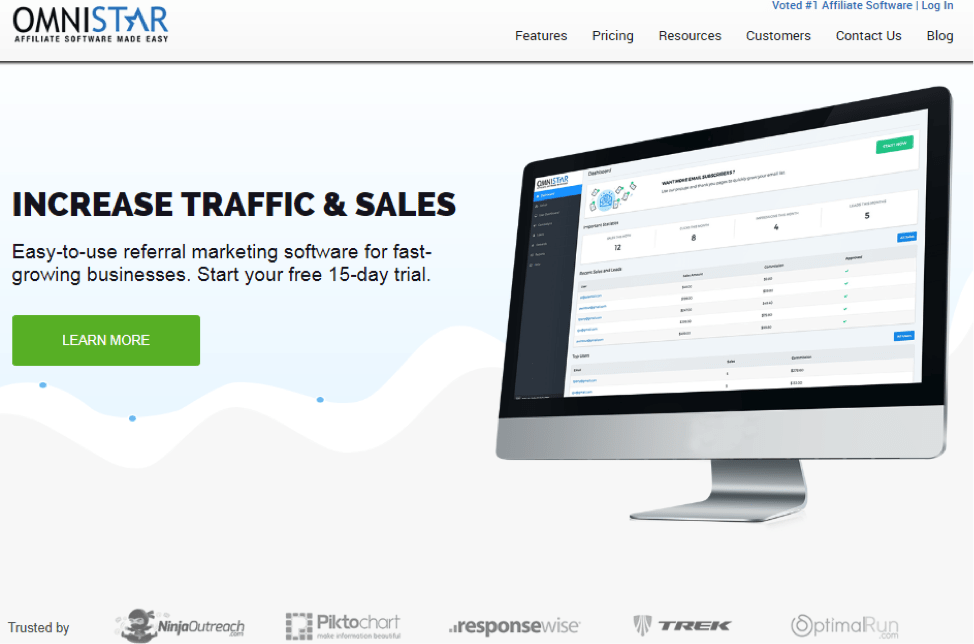 OSI Affiliate Software is for businesses, organizations, entrepreneurs, or anybody who aims to increase their sales and grow their customer base. Whether you're an expert or beginner, you will benefit from the simplicity, tools, and features of this software. It was designed to cater for any size and has a lot of integrations to make your affiliates and yourself see affiliate marketing hassle-free and easier. What makes OSI Affiliate Software unique aside from having the top of the line features at a low price is that they aim to let you see and make use of the resources you already have so you can start right away.
When a customer would sign up for your affiliate program, all they have to do is enter their email address. They can also share to social media platforms easier through the share button. Every time your affiliates get a successful sale, OSI Affiliate Software would automatically track it so your affiliates would be rewarded according to the details that you set. There are different rewards available such as commissions, discounts, gift cards, coupons. You can also spice things up by running contests and incentivize them. OSI Affiliate Software is a software that you can trust to help you increase your sales and grow your business because their goal is to see their customers reach their goals.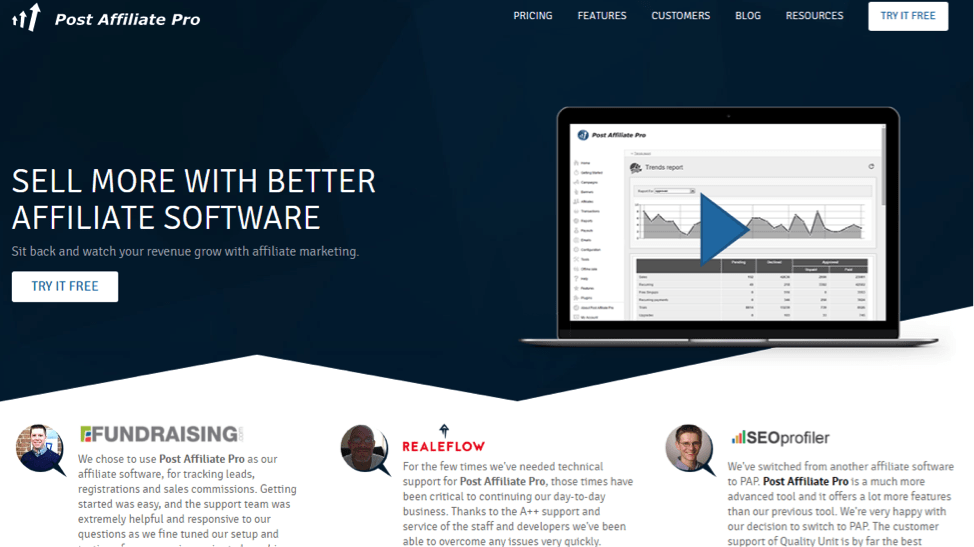 Post Affiliate Pro is used by ecommerce and online stores in monitoring and tracking their affiliate program. Different businesses with services online need to have affiliate marketers in order to be able to reach people, increase sales and customers. This software makes affiliate marketing hassle free and makes managing an affiliate campaign easier for marketers. With this software you would be able to monitor payouts, release of payouts, and everything else.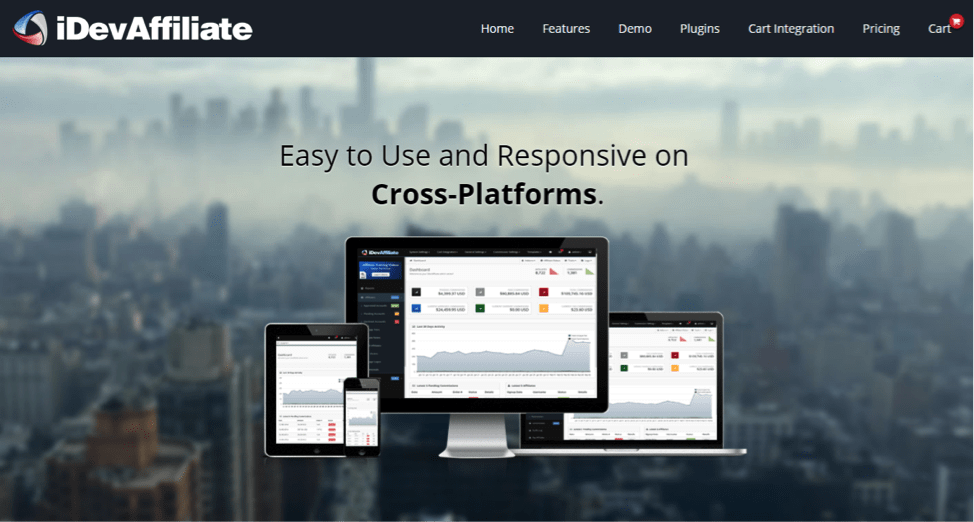 iDevAffiliate program is used by many businesses for tracking their affiliate program and managing the commissions. It is also used in order to manage commissions and payout structures easily as well as effectively. It's loaded with features such as reports, payouts, marketing templates, billing, shopping carts, and a lot more. This software allows you to set your own payout and commission. You can choose a percentage based commission, a recurring, PPA, flat rate, or PPC. You can set 100 Primary or up to 10 tiers. In order to make sure your affiliates would create revenue they have monthly video trainings. In the beginning you are also given the choice to choose license based or cloud based. This software features flexibility, options, technical support, stability, and everything else you would expect from a quality software but this one is more friendly to the pocket.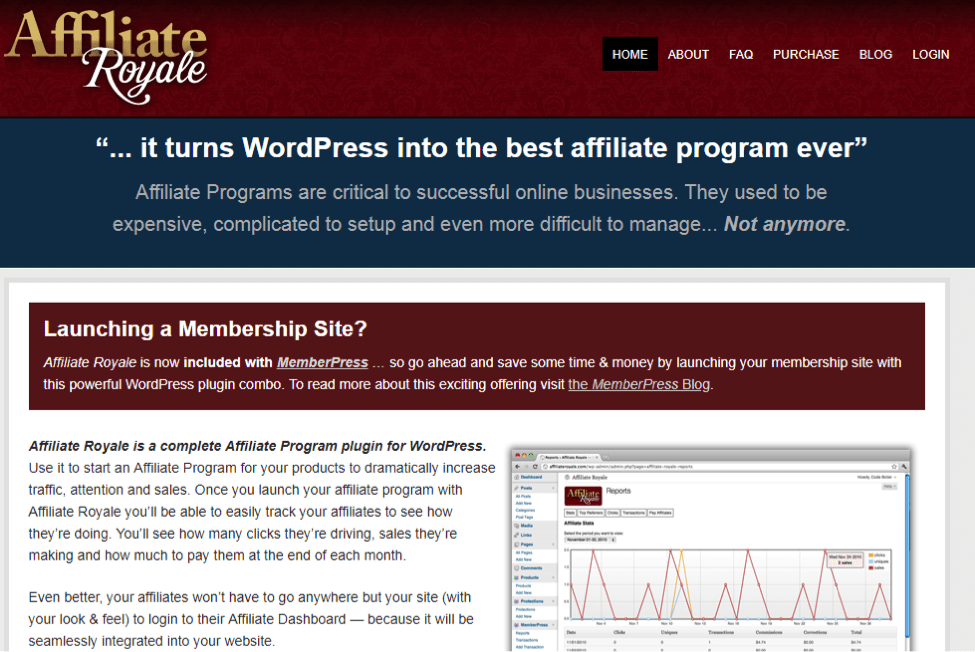 Affiliate Royale is an affiliate tracking and managing software that ecommerce and online stores use. Installing this software is easy and uses the same process as most of the other affiliate software. But, this software doesn't have monthly fees nor does it have annual fees because it has a one-time payment when you buy it. It becomes more cost effective in the long run because you won't have to pay for additional fees and multiple stores could use it. Managing and tracking affiliates and data is made easier. You could also do different tasks in a single window decreasing the time from switching tabs and increasing productivity. Setting this software up is also made easy, you just have to download and extract it.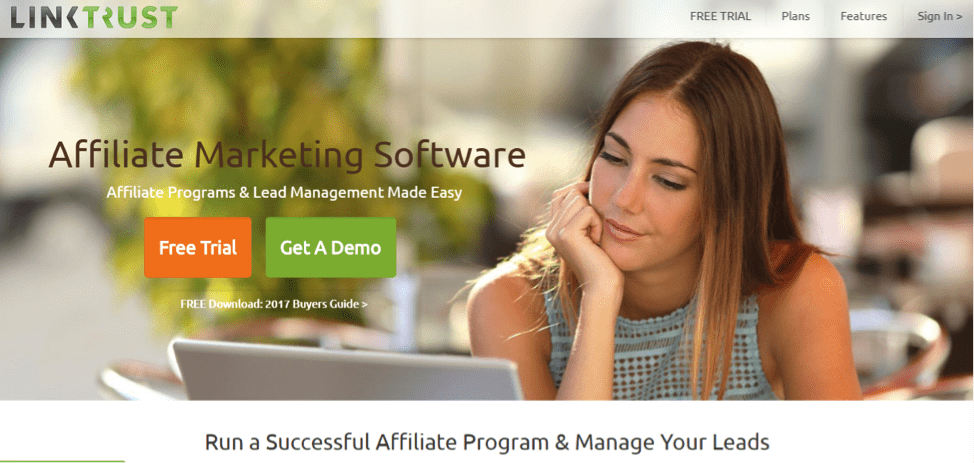 If you need an affiliate software and lead generation software in one, LinkTrust is one of the best. Businessmen use this software for tracking and optimizing their affiliate campaigns. This software would also deliver reports that you can use to make smarter business decisions, especially since it's real time. Different people and businesses such as marketing firms, Ad agencies, advertisers and other networks would be able to utilize digital technology so they could track ads, leads, calls, affiliates, and networks. If you want affiliate program tracking that is effective, easy, and seamless, LinkTrust could be a good choice. They would be helping you from creating, designing, running, up to managing. You don't have to worry about integration because they are integrated with many and their APIs allow you to work with different software you need. When you use this platform, you will find your data, CRMs, analytics, and other business related information from the dashboard.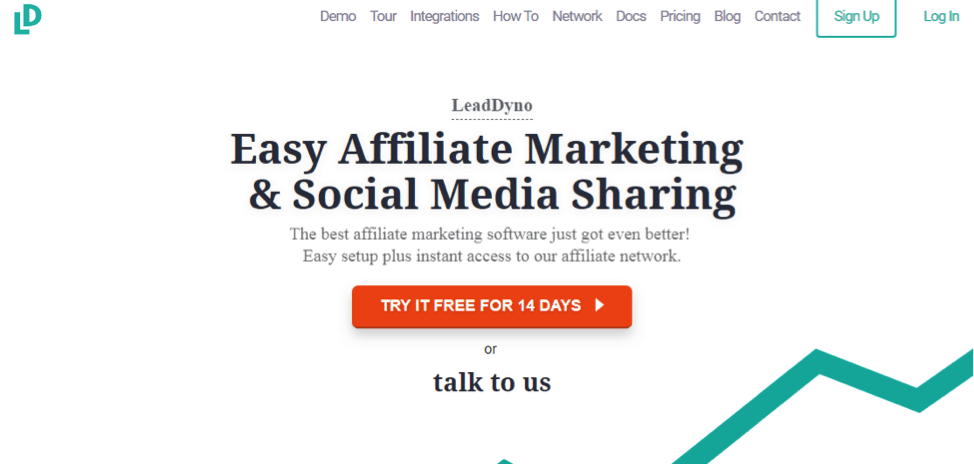 LeadDyno is a trouble free automated system for your affiliate program. It allows you to be able to track where your leads are from. This could be used for recruiting affiliates as well. This software has social sharing which makes sharing your business to different platforms easier for your affiliates. Affiliates are paid through commissions. The moment you sign up for LeadDyno, you would be able to create and customize your sign up page to make it more professional and business like. When you get a new affiliate, LeadDyno also send a welcome email which includes everything your new affiliate would need to know in order to be successful and start immediately. It also includes their unique referral link and a link to their dashboard.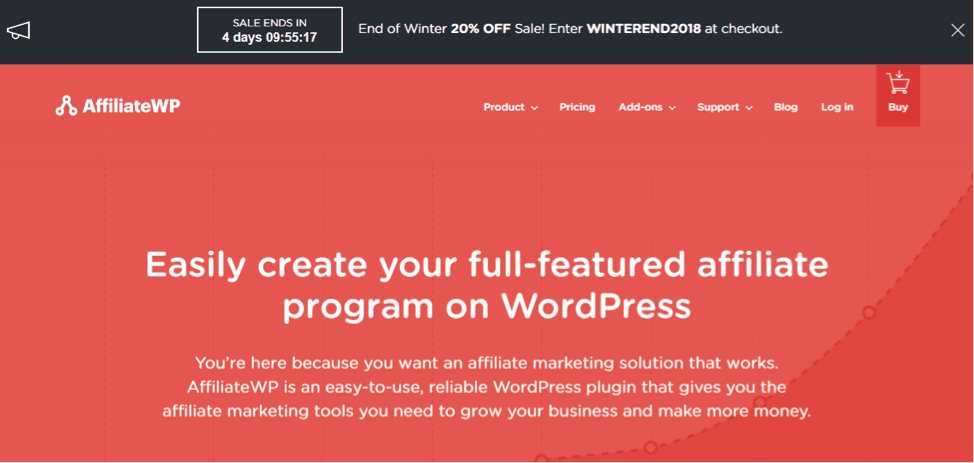 Affiliate WP is a plugin on WordPress that different businesses could use to manage their affiliate program and tracking software. The people who developed this software are the same with the people behind Easy Digital Downloads which are Andrew Munro and Pippin Williamson. This software offers a good control over your affiliate program and is also cost effective. Their affiliates are also hand picked and are a small group only. If you decide that this one is for you, they only need you to pay once and there isn't any monthly or annual fees.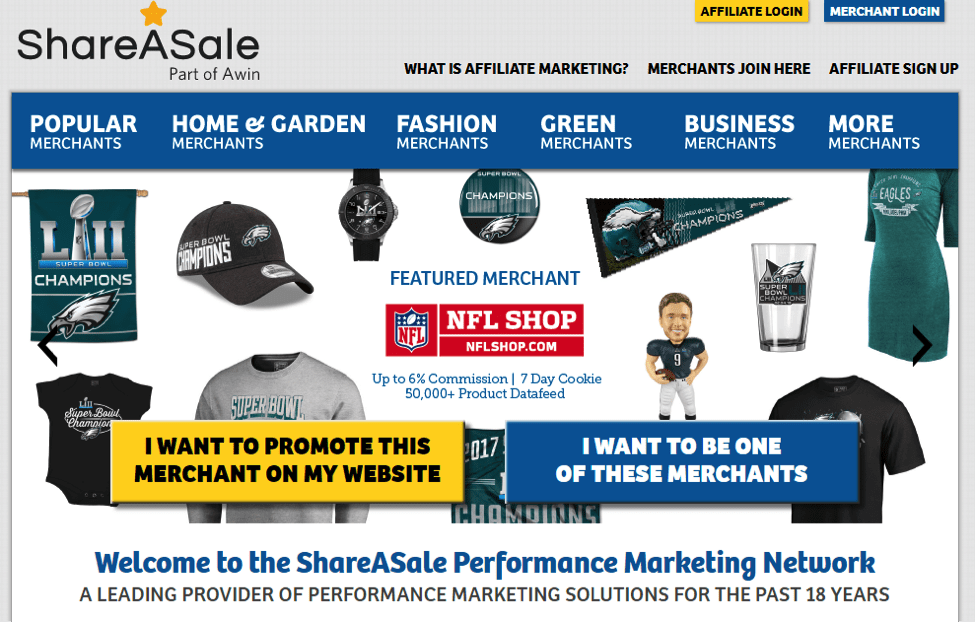 ShareASaleis an easy to implement affiliate management network for businessmen who want to grow their customer base and sales that have grown popular over the years. It's a software that has access to many different marketers and affiliate networks. This has been around for more than 13 years already and has facilitated over 8 million merchants already. Grow your customer base without spending much money with the OSI Affiliate vs Referralrock.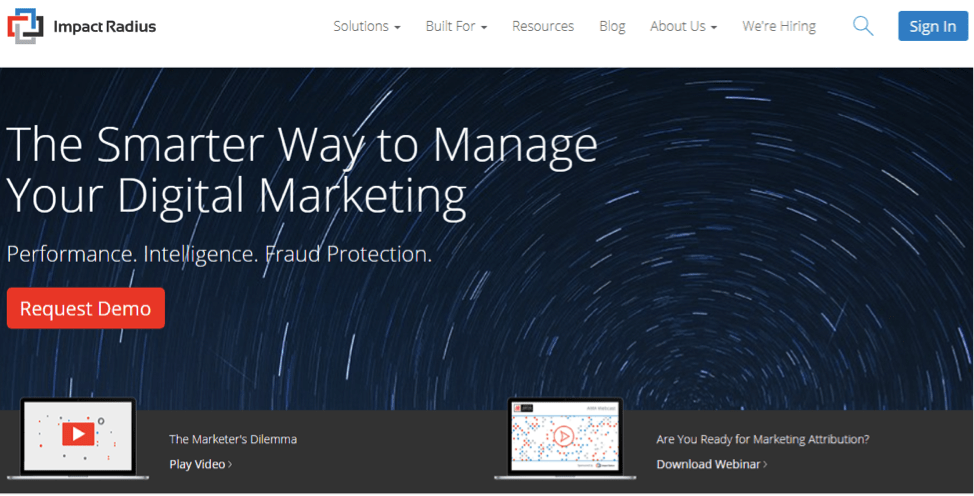 Impact Radius is different from the others because it's a very cost-effective marketing solution that would only need you to pay for the affiliates that work for you and nothing else. Yes, no other fees such as network fees. This is very cost effective because you would only be paying for the platform and the number of affiliates you need. There are lots of available software that would cater to different needs, while others have one-time set up fees which could be heavy on the pocket for some but more cost effective for others, there some like Impact Radius which have monthly subscriptions but you pay based on the number of affiliates you work with. This software has been known for their better insights and tracking compared to others.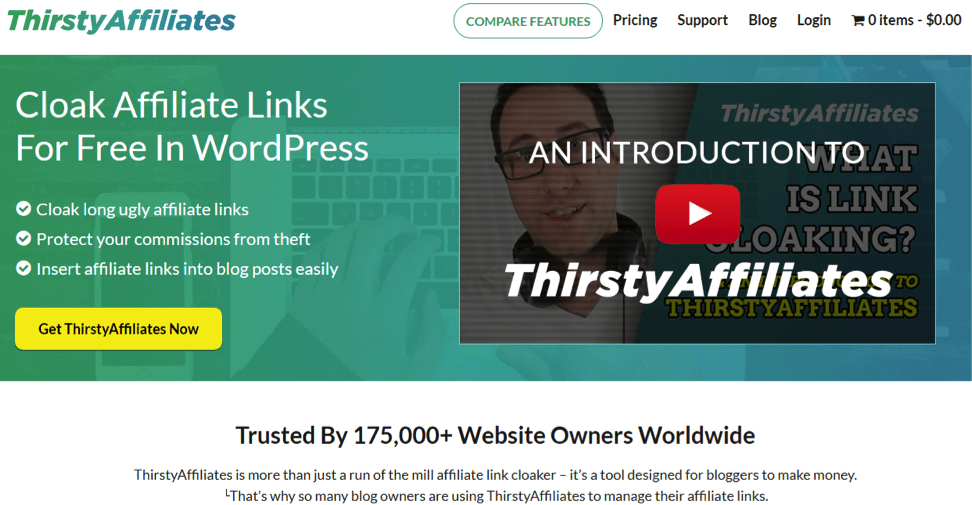 Thirsty Affiliates is used by many WordPress users because you can manage your affiliate links even right in your WordPress blog. You can easily insert links into your posts, and you can easily check your link's performance on a site to see if it's effective. They also have a consistent redirection link which assures your customers their not redirected into a spam site. Grow your business with the help of OSI AFFILIATE VS GO AFF PRO.