How to Get Your Affiliate Users To Promote You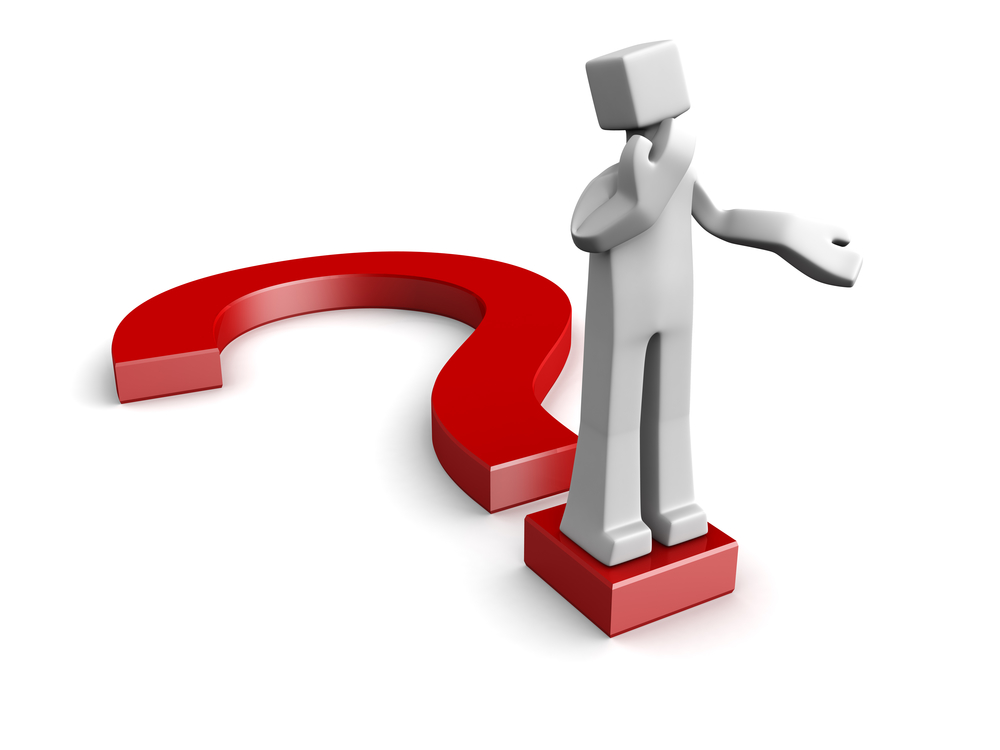 It is every ecommerce website owner's dream to have active power affiliates in their program. With power affiliates, you'll have an army of salespeople who will promote all of your products for you. While the idea may seem enticing, it rarely happens in real life. You know how it is. You set up your online shop and add your products. You then set up your referral program and wait for people to sign up. That's when you get signups here and there but they rarely even promote your shop.
Here's the thing. You're doing it all wrong. There is a way to get power affiliates to promote your program and it takes more than just contacting them. This is because you need to do more than what the next marketer is doing. You need to stand out.
Here are 8 strategies that will help you do that. These have worked for me so I am confident that they will work for you as well.
Give 100% Commission in the Front End
If you visit an affiliate network, you'll be surprised to see multiple people offering 100% commission for their products. This is where affiliates get 100% of the product cost for every sale they make. This will lead you to think that the store owner probably doesn't earn anything. But you're wrong. In fact, they are earning more than the affiliates that are giving 90% commissions.
How can this happen? The concept is simple. You give 100% commission on products in the front end. These are products that are bought in order to enter your funnel. These are often low cost and no-brainer products that the customer buys because it is affordable. From here, you collect their email and pitch your other products and services.
How can this make you money? Well, every sale gives you a new lead. You can promote several products to this lead over and over again via email. Aside from this, you can also promote a complementary product to what they just bought but of higher value. This is the Upsell. It is where you ask the customer to upgrade to a better version of your product for a higher price.
Power affiliate love products that have a 100% commission because they get to reap 100% of the price of the product that they are selling. With this, you give them a product and they don't even have to create anything from scratch or keep a product inventory. They can focus on one thing: selling.
Host an Affiliate Contest
Another affiliate magnet is an affiliate contest. This is where you rank affiliates based on the number of sales that they make and they get a reward if they reach the top tier. It is important that your prize is enticing to begin with. Some giveaways have top-of-the-line gadgets as prizes. Others have cash prizes. You can reward the top performer or you can also give away prizes for runner-ups. It is all up to you.
NOTE: When hosting an affiliate contest, it is important to stick with prizes that are enticing to marketers. Remember, your affiliates may not be your customers. So don't give them a free product package in exchange for being a top affiliate. If they are more concerned about making money than using your products, they will not find this as an attractive deal. Instead, it may be best to stick with cash or gadget prizes.
Give Points for Affiliate Sales
You may also want to reward your affiliates as they reach certain milestones. For example, you can give away something once they reach a certain commission threshold or sales number. This will act as incentives that will encourage them to further promote your store.
NOTE: The difference of this tactic with the contest tactic is you have to give away multiple prizes. For contests, you only reward a certain number of top performers. This is also active for a particular time frame. So you only have a few prizes to give away. This is completely different for the point system. In the point system, you give away a prize for every affiliate that reaches the milestone. So be sure to set the milestone high if you don't want to deal with rewards that you can't comply with.
Work with a Network
Having your own affiliate program is great because you have more control over the design, setup and management of your program. But it does have its limits when it comes to marketing. While it allows you to have your own interface, it doesn't have a steady stream of affiliate traffic that is waiting to promote your product. You'll need a network to do this.
What's an affiliate network? An affiliate network can be two things: (1) it can be a community of affiliates and product sellers or (2) it can be a platform that provides a way to have an affiliate program for your product.
You will join the affiliate network for the first definition. This is because you can have an affiliate program in your website if you have an affiliate software. You just need to join the network to increase your reach.
To do this, find an affiliate network that is compatible with your products. This can be Amazon if you are a retail product seller, Etsy if you are a handmade artist or Clickbank if you are selling digital products. From here, you can set up an account and list your products. From here, you may need to use the platform's unique tracking ID. But this should not stop you from promoting your product there.
Once you do that, you are exposing your online store to a steady stream of affiliates that are looking for products that they can promote.
Reach Out to Bloggers
If you prefer to skip the network, I have a solution for you. You can skip the communities and affiliate directories and head straight for the blogs.
Here's why it works. Reaching out to bloggers work because you are exposing your online store to content creators. These people have their own website that has highly targeted traffic. So if you choose your bloggers well, you'll have people promoting your products to highly targeted audiences. What do I mean by 'highly targeted'? These are the people that are more likely to buy your products.
There are different ways to get bloggers to write for you.
First, you can give them freebies for their review. This should be a no-obligation freebie. But you should be diligent in following up with their review.
Second, you can ask them to promote your products by offering them 100% commission for every sale. In here, you can use the first strategy and combine it with a new group: bloggers.
NOTE: I did not include reviews for a reason. There are simply so many product sellers that spam bloggers and other website owners for free reviews, No one is going to review your products if you approach them this way. Instead, you should ask for an authentic review of your products instead. Ask them for feedback and try to learn why they like or dislike your product. The best part about this is that the review will be authentic and people will more likely click on the links to your products or website.
Test the Conversion Rate of Your Salespage
Many product sellers don't even test their pages. They just set up their page and affiliate program thinking that all they need to do is wait for affiliates. But they are mistaken. Unless their salespage is tested to convert, no one will want to promote their salespage.
But there's a workaround. You can just test your salespage conversion rate and report the results to your affiliates. This way, you can claim that your salespage converts at a certain percentage. For example, you can test your salespage by promoting it on Adwords with a $100 ad spend. From here, you can track conversions. Using the results, you can create a real life case study for your salespage. The result? More affiliates will likely promote your page because you have already given them an estimate rate of conversion.
NOTE: You can test other variables aside from sales. You can also test click through rates (CTR) or signup rates. This way, you have plenty of variables to work with as you create your case study and you can report the most successful variables to your affiliates.
Give Bonuses
If giving points and rewards to your affiliates is just too expensive, you can just give bonuses instead. This is where you give a bonus if your affiliate meets a certain number of sales. How is this different from the point system that rewards certain milestones? The difference is in the number of bonuses given away. For bonuses, you can limit it to a certain number.
NOTE: Now, if a bonus is digital (It can be an ebook, an online course or an image), you can decide to lift the limitation. Again, this strategy is designed to help your affiliate program to stand out from the crowd and give them another reason to choose your program over others.
Get Influencer Referrals
2018 is the year of influencers. Gone are the days when backlink building or Internet marketing is done through website submissions or private blog networks. These methods are already too spammy for today's times. Instead, influencers are the target of marketers. These are the people who have a considerable number of followers in their respective niches and they have an influence on what these followers do. An example of an influencer is a Youtuber with 100,000 subscribers. This means that he has 100,000 people waiting for him to upload videos on Youtube. As you can see, the term 'influencer' has nothing to do with the number of followers. It has more to do with the influence. This pertains to how much they can influence the decision making process of their followers.
To get influencers to promote your program, you need to give them something special.
One of the things that work for them is a Tiered affiliate program. Tiered affiliate programs can be likened to a recruitment pyramid. The more downlines you recruit, the more you earn. In a tiered affiliate program, all the influencer needs to do is recruit downlines. From here, their followers will do all the promotion for them.
Another thing that works is an exclusive discount code plus 100% commission. This is where you give your item completely for their promotion. If you tell them that they will get all the money for every sale they get, they will be more encouraged to promote your website.
Why target influencers? Influencers are like power marketers. They already have a list of followers that are waiting for their every move. Plus, they also get to influence what they do. If they show them a particular product, their followers will most likely buy it. That's how powerful they are.
BONUS: Contact Winners of Affiliate Contests in Your Niche
Want to know the power affiliates in your niche? Here's a technique that will help you.
JV and affiliate contests are a great source of power affiliates. Simply visit your competitor's contests and look for the top players. Chances are they are using the same username across different affiliate platforms with the goal of building their reputation. You can then look for their contact details and show your affiliate program (But this will only work if you followed the other strategies in this article).
It's Time to Recruit
Armed by these strategies, you now have a unique affiliate program that is designed for a power marketer. You now offer more than just percentage commissions. Instead, you have special commissions and rewards that will attract the most choosy affiliate. As you can see, the most effective strategies work by giving all the good parts of the bargain to your affiliates. It is about making their lives easier by not only giving them a product that they can sell but giving them rewards for every sale they make.