How to Find The Best Affiliate Software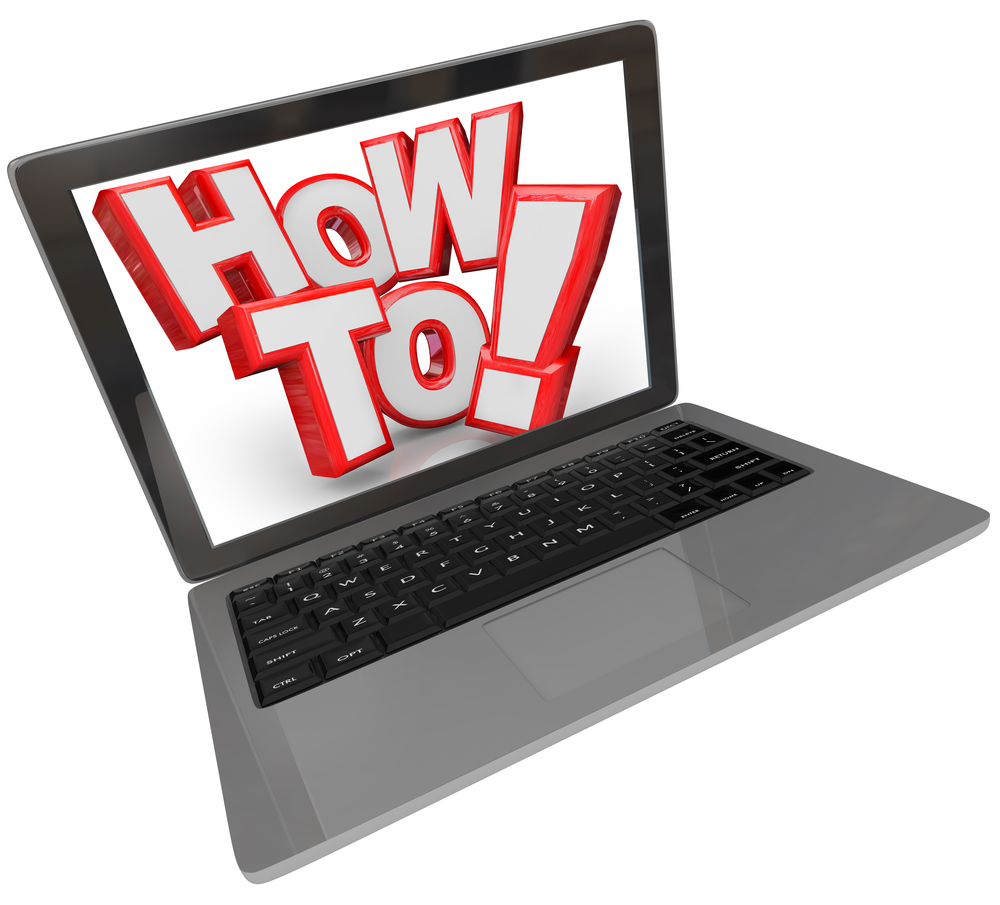 Affiliate marketing is the quickest way to promote an online store. This is done by having a system that allows the registration of affiliates and the release of unique affiliate tracking links.
Here's how it works. An affiliate registers to promote a website and receives his unique tracking link. From here, the affiliate promotes the site and gets a commission for every sale generated from his referrals.
For this, you'll need a system that can register affiliates, assign a unique tracking link, tracks cookies as affiliates drive traffic and reward affiliates based on their efforts.
Why Do You Need an Affiliate Software
You need an affiliate software because of the following reasons:
You Need to Automate Your Tasks
With all the things that you need to do, you'll need a system that can automate the tasks for you. You don't want to keep your affiliates in an Excel file and constantly checking if they have directed people to your site. You want an affiliate tracking URL to do that for you.
You Need to Promote Your Website
As I have said earlier, affiliate marketing is one of the best ways to promote your website. This is because you enlist other people to do the marketing task for you. Instead of promoting your site by yourself, you recruit an army of people who'll promote your website for you.
Characteristics of a Good Affiliate Software
What separates a good affiliate software from a bad one? That will depend on your needs. The characteristics that I have listed below are just some of the things that I look for in an affiliate software.
No Long-Term Contracts
Some affiliate softwares force you into a lock-in period. This can be a year, 2 years or 5 years. They do this to ensure that they'll get consistent payments for the said number of years.
However, this can be very hard for a normal online business owner. If this is you, you may want to go with an affiliate software with no long term contracts. This way, you can cancel your subscription when your program is finished.
Multi-Tier Feature
Some affiliate software allow the registration of affiliates. But it ends there. There is no multi-tier feature.
An ideal affiliate software should have a multi-tier feature. This is where affiliates can recruit more affiliates below them. With this, your affiliate sign-ups will grow at an exponential rate. As more people join your program, the more people they can recruit.
It goes like this. If you managed to recruit 10 affiliates to your program and these recruit 5 people each, you'll have 50 affiliates in your program and if the 5 people that they have recruited is able to recruit 1 more, that will be 100 people inside your system. This is the secret behind the massive growth in affiliates in big companies. You can only implement this in your website if you have the right affiliate software.
Seamless Integration
Some softwares may look fancy. They may register cookies and distribute rewards to your affiliates automatically. But this is not good unless it can be integrated into your website.
And I am not talking about just any way of integration. The software should have a system to integrate right into your selling platform. So if you are using Shopify in your ecommerce website, be sure that look for Shopify in the list of integrations. If it is not listed, you can always ask the customer service representative through their landline or contact form.
Different Creatives Available
Affiliates need creatives in order to sell your products. Creatives can come in the form of a banner, a video or an email. Ideally, you'll want an affiliate software that supports a wide variety of creatives. Although super affiliates can often sell with a URL, it never hurts to help them sell more by providing creatives that they can use. However, don't just post a creative for the sake of having one. Be sure to test your creative to find out if it is effective. Only in doing that will you be able to really help your affiliates sell more.
Implements Discount Codes
Customers simply love discount codes. You don't need a special event like Christmas or Black Friday to give discount codes to your customers. You can do it easily for any event as long as it is integrated into your affiliate software.
Because of this, discount codes are a nice feature to have in your affiliate software. This allows you to give more than affiliate tracking link to your affiliates. Instead, you can give them special discount codes that are designed just for them.
PRO TIP: Did you know that you can use affiliate discount codes for influencer marketing? Simply contact an influencer with a considerable amount of followers and recruit them as an affiliate by giving them a custom discount code. If the code contains their brand, that's better for there is a greater chance that they'll share that with their followers.
IP Tracking
Affiliate softwares are not as perfect as you think they are. It may seem fancy to see that it instantly counts cookies and automatically gives commission to affiliates. But if it dismisses cookies that are cleared by the cache, it will just leave your affiliates furious that they are not getting the payouts that they deserve.
With this, you'll need an affiliate software that has a built-in IP tracking system. The IP tracking system will allow you to count not only the cookies but also the IP address of your customer. This will give your affiliates the peace of mind that their referrals are getting counted. With a good software, you can reassure your affiliates that you are able to count of all of their referrals because of the IP tracking system of your software.
Amazing Support
Softwares need a little tinkering before they work. Because of this, you may need to ask for assistance if you suddenly hit a wall. This is when your tinkering doesn't make the software do what you like it to do. For this, you need an affiliate software that has an amazing customer support.
Ideally, you'll want options. They may have a contact form or a ticketing system. But that will not be enough especially if you need instant assistance. For that, you may need to look for an affiliate software that has chat or phone support. This way, all of your inquiries will be addressed right away.
Rebranding Option
So you have created this amazing affiliate program. You have the rewards or commissions sorted out and all you need to do is recruit affiliates. But there's one problem. Your affiliate software had just plastered its brand all over your affiliate pages that it may seem like you are promoting an affiliate software instead of recruiting affiliates. For this, you'll need a software that allows rebranding. I am not talking about rebranding the software but just allowing you to remove the brand name of the software as you implement your affiliate program. This way, the program will seem unique to your website and no one will know what software you are using unless they asked.
Independent
When it comes to implementing an affiliate program for your products and services, you have two options. First, you can look for an affiliate directory like Clickbank and post your product there. This will get your product posted in their directory and you'll get a slice of their traffic. On the other hand, you may also want to implement an 'in-site' affiliate program. You can do this with an independent affiliate software.
Independent affiliate softwares allow you to host your program in your site. They just give you the app, plugin or mechanism to get the affiliate program to work properly. But the design of your pages will depend on you.
Some affiliate softwares host their programs in their servers. This means that your affiliate pages will not in your own website but in their URL. This is not good. This means that if you drive people to your affiliate page, you are going to drive people into their website. For this, you'll need a software that allow you to host your own program right from your own URL. And that is what independent affiliate softwares are for.
SEO-Friendly Links
Most affiliate softwares give you a URL that has a random combination of letters and numbers. Often, it will look like this: http://www.affiliatesite.com=?A92m3hd. But what does that mean?
Here is the problem with URLs that are not SEO-friendly.
They don't get ranked.
Think about it. Why would google rank a website that is just a copy of the main site with random letters and numbers. It is just not possible.
With this, you need the option for SEO-friendly URLs. This is a way for you to customize your URL with hashtag keywords.
So if you are selling a Canon G7X Camera, you can create a URL like this.
http://www.cameraaffiliatesite.com/=?canong7x
See the difference? Since the URL contains the main keyword, it is easier for affiliates to promote it and get it ranked on the search engines. Plus, clickers will know what the link contains even before they click it. Win-win!
Can Be Customized
While an affiliate software may seem to have all the features that you need, there are times when you need to customize the software to fit your website. It may be because your website is running on some code or platform that needs some minor tweaking to work. For that, you'll need an affiliate software that has open source coding, this way you (or your programmer) can customize the software to your liking.
Mobile Compatibility
Most people surf the Internet through their mobile phones and tablets. The same goes for your affiliate program. A potential affiliate may not be on his desktop or laptop to sign up for your program so mobile compatibility is a must.
If you can, try to have a separate app for your affiliate program. You can ask your affiliates to download the app so that they can easily have access to your affiliate marketing system. This is better if you have a marketing dashboard that can show them how many referrals they have done and how much they are earning.
BONUS: Ability to Host Contests
Affiliate marketing can drive tons of buyers to your website. That's true. But if your website is new and you need an army of affiliates to promote your site, you need to give them a good reason to do that. You can do this by hosting an affiliate contest.
An affiliate contest acts as an affiliate magnet. In fact, it is so effective that you'll find super affiliates coming your way once you implement this. This is where you give a prize when your affiliates reach a certain amount of sales. The more they sell, the more prizes they earn.
How can you count this? Again, this should be done inside of your affiliate software. So it helps to find a software that has this feature.
NOTE: Another way to attract super affiliates is to have a leaderboard. This is where you show your affiliates that make the most sales. They are ranked according to the number of sales they make. Super affiliates love this because it demonstrates how good of a marketer they are. It is a good ego boost. This is also great for them because they can use this data to apply for more lucrative affiliate offers.
The Search Begins
Now that you know the characteristics that you should look for in an affiliate software, it is time to start the search. Please note that you can choose one or two of the characteristics above before you proceed. You don't really need to fulfill all the characteristics I have mentioned. As I have mentioned above, this is just my personal preference for an affiliate software. So you can choose a few that really matter to you.