Leaddyno VS Post Affiliate Pro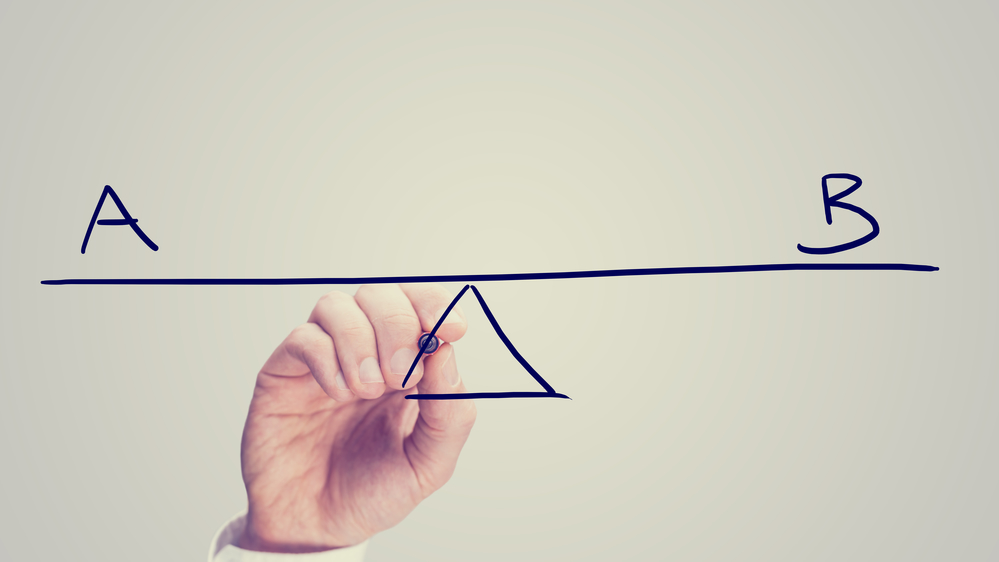 Planning to have an affiliate program? You'll need some software to do that. An affiliate program is comprised of so many factors. You don't only need a platform so that your affiliates can sign up. You also need a platform that can automatically compute commissions so that you can easily pay your affiliates. If you plan to do this manually, it will not be easy. In fact, it is impossible to pay your affiliates on time without the help of software.
With this, you need to find the right affiliate software for your program. Today, I am going to talk about two brands that have dominated the affiliate scene: LeadDyno and PostAffiliate Pro. In this article, I am going to define what they do, discuss their pros and cons and look at each feature at an in-depth level. Hopefully, this will help you decide on the software that you should buy.
But first, let me show you an overview. This will give you a brief description of the software as well as an overview of its advantages and disadvantages.
What is LeadDyno?
LeadDyno is a software that is made for affiliate marketing. It has everything that you will need to run your affiliate program. It has a convenient affiliate signup page that instantly grants your sellers an affiliate dashboard where they can track their referrals and commissions. At your side, you can track all the affiliates as well as their contact information and pay them as scheduled. All commissions are computed automatically so you don't need to worry about anything.
Pros
The software boasts an easy-to-use interface. This means that you can use it even if you don't know anything about setting up an affiliate program. The navigation is easy to understand and you can easily set up your program in a few clicks.
Aside from this, the software also has API support. This means that you will be able to customize the software to your liking. If you are knowledgeable in programming and can update a few codes, then you can easily tweak this software so that it does what you want it to do.
NOTE: If you don't know anything about coding, you can always hire someone. There are websites such as Odesk and RentaCoder that can help you.
Cons
LeadDyno is a great software by itself. However, it seems to have a limit when it comes to their customer service representatives. Some customers commented about their lack of knowledge on the software and require the company to train its agents more.
Also, it seems that this software has an integration problem with certain softwares. For example, it is currently having problems integrating with LeadPages and Infusionsoft. This can be a dealbreaker for marketers who have already subscribed to these platforms.
The third problem are the commissions. It seems that you can only set a certain percentage for the entire website. So if you set your commissions at 20%. Your entire website (even if it has thousands of products) will have to be paid at that percentage. There is no option to customize the percentage for one particular product.
Still, LeadDyno remains to be one of the top contenders in the affiliate software industry.
Next, let's look at PostAffiliate Pro.
What is PostAffiliate Pro?
PostAffiliate Pro is another affiliate software. However, it is far from ordinary. It is the only software out there that boasts tons of features and styles for every feature. It has unique features that cannot be found anywhere else such as private campaigns, multilevel marketing support and channel or sub-ID tracking.
Pros
If you want to move away from ordinary affiliate softwares and use a software that has more features than you can imagine, then PostAffiliate Pro should be your first choice. You'll love it because of its easy-to-use interface and its highly customizable campaigns. In fact, you can use the software for more than just affiliate programs. You can also host multilevel marketing programs, tiered selling and offline discount coupons with this software. The secret is in its adjustable variables. You can set a system for sellers and you can reward them based on certain variables that they meet or achieve.
Cons
PostAffiliate Pro is the affiliate software that has the most options online. This can be an advantage and a disadvantage. It is an advantage because it gives the customer plenty of options to customize their program. However, the options can produce a learning curve that is quite hard to keep up with. Because of the options, users have to try the program for a few days to fully get used to it.
Still, it is the only affiliate software on the Internet that can integrate with almost everything. The variety of options is always more attractive because it gives the user more ways to use the software.
A Closer Look at LeadDyno vs. PostAffiliate Pro
LeadDyno and PostAffiliate Pro are both designed for one purpose: to help business owners set up their own online affiliate programs. But which does it better? In this section, I will look into each section of the software's features and services. I will call these 'categories'. From here, I will allot a point to the company that managed to trump over the other. At the end, I will declare a winner.
Features
The first thing that a customer considers when they buy a software is its main features. Aside from knowing the basic features of the softwares, you'll also learn what it can do by reading this list. Here is a quick list for each software.
LeadDyno Features:
Easy-to-Use Interface
Easy Affiliate Recruitment
A Unique Affiliate Dashboard
Affiliate Network Access and Promotion
API Access for Customization
Social Sharing Embed Option
One-Click Affiliate Payments
Google Adwords Tracking
Automatic Affiliate Marketing
PostAffiliate Pro Features
Direct Links Tracking
Affiliate Link Styles
Multiple Currency Support
Supports different tracking methods
Supports different types of commissions (action, recurring, lifetime, split, performance and multi-level)
Supports a variety of creatives (text banners, image banners, HTML banners, peel banners, lightbox banners, rotating banners and coupons)
Supports multiple reports (trends, overlay, campaign, top URLs, top affiliates and online users)
Variety of teams
Mass Payment Support
Support for Multiple administrators
Customizable affiliate interface
AJAX client server
Private campaigns
Fraud protection
Forced Matrix
Sub-ID or Channel Tracking
The winner here is obvious. The variety of features in PostAffiliate Pro is enough to win customers over LeadDyno. As I have said earlier, the strength of PostAffiliate Pro are in its features. It has unique features that cannot be found anywhere else. Take the customizable affiliate interface for example. Other softwares generate a default affiliate page or dashboard. But PostAffiliate Pro gives the merchant or administrator the freedom to customize this. This is just one of the reasons why PostAffiliate Pro is better.
With this, I am giving the point for this category to PostAffiliate Pro.
LEADDYNO: 0
POSTAFFILIATE PRO: 1
Pricing
LeadDyno's prices starts at $49 and it grows as your website gains more views. Its packages are quite similar with each other and has the unique views per month as a limit or determining factor for the package.
The software has 3 packages – Starter, Biz Builder and Accelerator. All of them allows unlimited affiliates and free affiliate network access. They also allow lead, visitor and conversion tracking. This allows you to test your funnel if it is really effective. Also, the affiliate network access is valuable because this will allow you to promote your business to their database.
Prices are as follows. It is $49 for the Starter package and it allows up to 3000 unique views. The Biz Builder, however, costs $59. And it only allows 4500 uniques per month. Lastly, there is the Accelerator package which costs $79 per month. This one allows up to 7500 uniques.
Pricing-wise, the packages of LeadDyno are affordable. However, there is a question on their limiting variable (traffic or unique views). It leads me to think that I cannot use them if I am operating a high traffic website. This is not good especially since most ecommerce websites aim to get more traffic to their sites.
Also, since the metric is based on traffic and not conversions, this can be quite troublesome. This means that LeadDyno will charge you higher simply because your website has a ton of traffic. This can lead you to getting broke if your traffic is hardly converting into sales.
On the other hand, there is PostAffiliate Pro. The pricing scheme is quite high and is geared towards big businesses or enterprises.
The starting price is $97 per month. This is quite expensive but it includes unlimited affiliates, 1 million tracking requests per month, full website setup and integration and lifetime updates.
Then, there is the Ultimate package. This one costs $197. Again, this has unlimited affiliates, online support and free lifetime updates. The only difference is that this allows 5 million tracking requests  as well as create SEO Friendly pages. Aside from this, this allows multiple administrators.
Last is the Network package which costs $477 per month. This allows unlimited affiliates and merchants and up to 20 million tracking requests per month. There is even a special onboarding service so even a beginner can do this.
In terms of price, LeadDyno is cheaper and also allows unlimited affiliates. Although PostAffiliate Pro has tons of features it is still too far from the price of LeadDyno. Because of this, I am giving this point to LeadDyno
LEADDYNO: 1
POSTAFFILIATE PRO: 1
Platforms Supported
The platform in which you operate the software is just as important as the software itself. Flexibility is the deciding factor for this category. Both softwares offer web based applications. However, PostAffiliate Pro goes another mile by also providing an iPhone app and a Windows Phone app. Because of this, I am giving the point to PostAffiliate Pro.
LEADDYNO: 1
POSTAFFILIATE PRO: 2
Target Market
The target of PostAffiliate Pro is everybody. However, the price range shows that its main target are mid-sized businesses and enterprises. LeadDyno is better for small businesses and it is easier to get your hands on because of its affordable price.
Since LeadDyno is more accessible, I will give the point to LeadDyno.
LEADDYNO: 2
POSTAFFILIATE PRO: 2
After-Sales Support
Customers want to be treated well not only when you are about to close a sale but also when they have purchased. With this, support is very important. It is a good thing that both LeadDyno and PostAffilliate Pro understands this. Both of them offer a variety of options such as phone support, online support, a knowledge base and video tutorials.
Since no one stood out for this category, this is a tie.
LEADDYNO: 2
POSTAFFILIATE PRO: 2
Customer Reviews
LeadDyno and Post Affiliate Pro seems to be on different areas when it comes to customer reviews.
Although LeadDyno responds to reviews fast, they are not as fast when it comes to customer service. Some of their customers are commenting about their less-than-spectacular customer service. One of their customers even described their customer service as horrible.
Meanwhile, PostAffiliate Pro is the direct opposite. Their users are simply blown away by their services. So the software is known not just for its features but also for their awesome customer service. PostAffiliate Pro may not be as cheap as their competitors. But customers really feel that they are getting what they have paid for.
Because of this, I'll give this point to PostAffiliate Pro. This is to reward them for listening to their customers.
LEADDYNO: 2
POSTAFFILIATE PRO: 3
WINNER: PostAffiliate Pro
It was a close battle but PostAffiliate Pro is the winner. They won not only because of their features but for their amazing customer service. Sure, their product is priced higher and requires a bit of learning. But it is all worth it. They ensure that every customer gets onboard by teaching them how to use the software. Truly, it is one of the best affiliate softwares out there.