Impactradius.com Review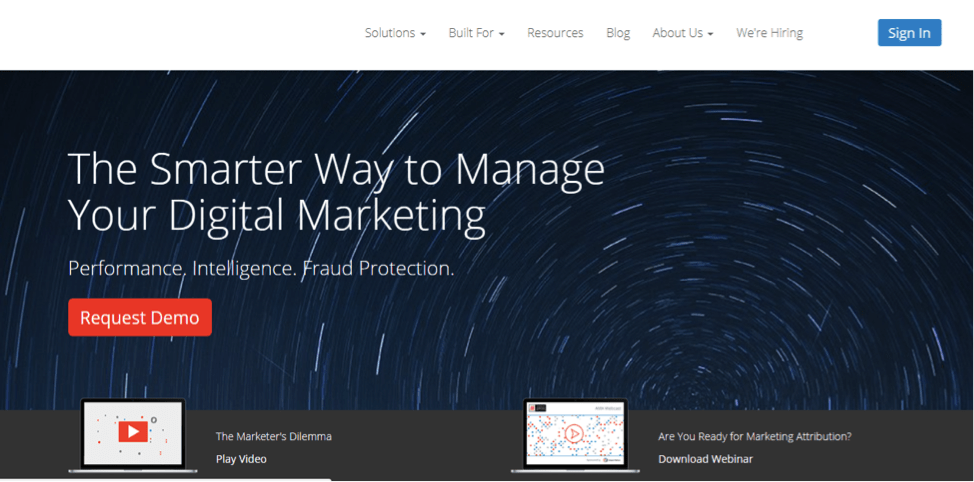 Overview on impactradius.com
Impact Radius is a creation of some of the best affiliate marketers and tech experts from the biggest marketing firms in the industry. This was started in 2008 by experts who found Commission junction and Savings.com. Their goal as they created impactradius.com is to change the merchant and advertisers manage media. Impact radius doesn't have their focus on merchants alone but also to their platform and technology, and the ways they could help their merchants manage their very own advertising program. After the end of Google's affiliate network back in 2013, they were quick to become the 3rd big name in the world of affiliate marketing. Grow your customer base without spending much money with the OSI Affiliate vs Referralrock.
How can Publishers Join Impact Radius?
To be a part of Impact Radius is known to be easy. You just have to fill up an online registration form where in you would input your website and company information, your contact information, and your preferred payment method. Unlike others, Impact Radius takes their time to screen their applicants before approving. Once you're done filling up the verification form, their representative would be calling you to verify the information you input and learn more things about you. If you aren't confident doing this, another way is to browse and choose a marketplace where you could apply in. There are merchants that accept direct sign ups and programs that are private for chosen affiliates who are from different websites, publishers would specifically have to sign up with these types of merchants. When this is the path you choose, it would be up to the merchant to decide whether to accept or reject an affiliate. If ever an affiliate gets rejected, affiliates could contact the affiliate manager to know the reason behind the rejection and the procedure to re-apply. Affiliates also have the contact information of the merchant (just check My Campaigns then Contact Tab).
How Does It Work?
Brands nowadays have to face the challenge of finding marketing opportunities, and distribution channels that would offer high ROI. Advertisers and agency partners will gain unparalleled entree to a world of new opportunities and publishers because of their 5IQ technology. Affiliates also think it's easy to tug on their ads through the network because they just have to click on the available links found on the left part of the dashboard and click the search ads icon. Publishers would be able to find different type of ads like banners, links and others for every advertiser they have signed up for. They also have the ability to filter their search based on language, promotional type, ad type, et cetera.
Steps to Isolate All Ad links Belonging to 1 Merchant/Campaign:
On the left side, click on "campaigns link".
Choose "Select" dropdown found at the bottom of each merchant row.
Choose "View Ads" in order to gain access to the ads zone.
Choose an appropriate advertisement.
After choosing, click on get code, the link will be available on the right.
A popup with code options would appear (iframe link, Single tracking link, or HTML link.)
Copy the link you desire and add it onto your website.
Impact Radius Features
Tag Manager: This allows affiliates to tag their relationship manager and tap their help across all other channels through email and mobile.
Partner Manager: Through this feature publishers can freely automate their strategic partner and affiliate program. This enables a decrease in transaction cost and a higher return of investment which also enhances the insights of analytics, control, and scalability.
Media Manager: It serves as a unified data hub where you can streamline the process of reporting and measure on ad spend correctly.
Mobile tracker: Mobile installs and in-app events could be tracked by publishers from merchants by simply integrating a SDK.
Inbound Call Tracker: This Feature makes it possible to automate the workflows, manage the payments, and also track the clicks that come from the platform.
Impact Radius Market Place: It helps find and connect the publishers with the affiliates through search algorithm that is specific.
Impact Radius Pros
They are able to drive revenue for global companies because of real time visual report insights delivery and automated critical marketing process.
They achieve streamline workflow and a decreased cost by helping their marketers manage their Ad tags on their own without needing IT.
They unlock new revenue opportunities through the many marketing campaign testing and optimization functions they have.
Their ad tags have no effect on the page load time.
They achieve high conversion rates because of their better load time when compared to others.
Their tag management system can locate tags that impair the performance and of those that doesn't fit the requirements of the site.
They have an intuitive interface with re-targeting, analytics, chat, JS queries, Multivariate tags and et cetera.
Their functions and ad tags are mobile friendly.
They have a proper payment structure and payout.
Impact Radius Cons
It isn't a con for many but for some it could be a con how they don't have micro-management, this could not be a culture of many people and might overwhelm some people too.
Impact Radius Payment
They pay through 3 different payment channels. They have ACH which has no processing fee, International bank transfers where the fee would vary from country to country and, through their check which has a $5 fee. Publishers have the freedom to choose their own threshold as long as it's between $25 – $5000. The minimum also varies depending on the mode of payment too. ACH allows $25, bank transfers have a minimum of $100, and a check has a minimum of $50. Publishers are also the ones to decide if they want to be paid on the 1st or 15th of every month.
Conclusion
Impact Radius has helped and served different well-known companies like American Airlines and they have been in the industry for a very long time. If they fit what you need, paying for their monthly plan would not disappoint you. Grow your business with the help of OSI AFFILIATE VS GO AFF PRO.