Best Commission Tracking Softwares
What Is Commission Tracking Software?
Commission tracking software is a way to help you keep your commissions organized. When building your brand (especially an affiliate site), you'll want to keep everything in proper order. It can be tough tracking everything manually when you have over 20 people working with your brand. That's why it's important to help you navigate through the total number of commissions, how your affiliate members perform, and even certain reasons why sales can be up/down during the course of a specific time period. This can help you see what performs best for a particular time of the year and the general behavior of the market.
Why You Need Commission Tracking Software?
It's not enough to just have a piece of tracking software in place. There are a few key reasons why tracking can help. While using an excel program can be great for the simple things, it may get more complex when dealing with multiple clients. A good tracking software can help you keep things in order, so there's less confusion. You'll be able to compare different data sets in a more flexible manner. This is important when you implement new strategies.
Also, you'll be able to integrate different software types in with your own program. This is an advantage, and can help you with building your own ecommerce store. Additionally, it's a good way to transfer your information into a new program seamlessly. It can make a transition phase a lot easier. Maybe you have different commission levels, so it'll be easier to manage them in a better format.
Functionality is another good reason to implement a commission tracking software. By having all of your data in the proper place, it'll be easier to track everything. Whether you're paying your affiliate members or you're trying to see your overall profit margin, this is something to look to for the long-term. Additionally, you won't have to worry about paying for so many resources, such as an accountant or manager. This will help you focus on other parts of your brand. Here are 15 different commission tracking softwares.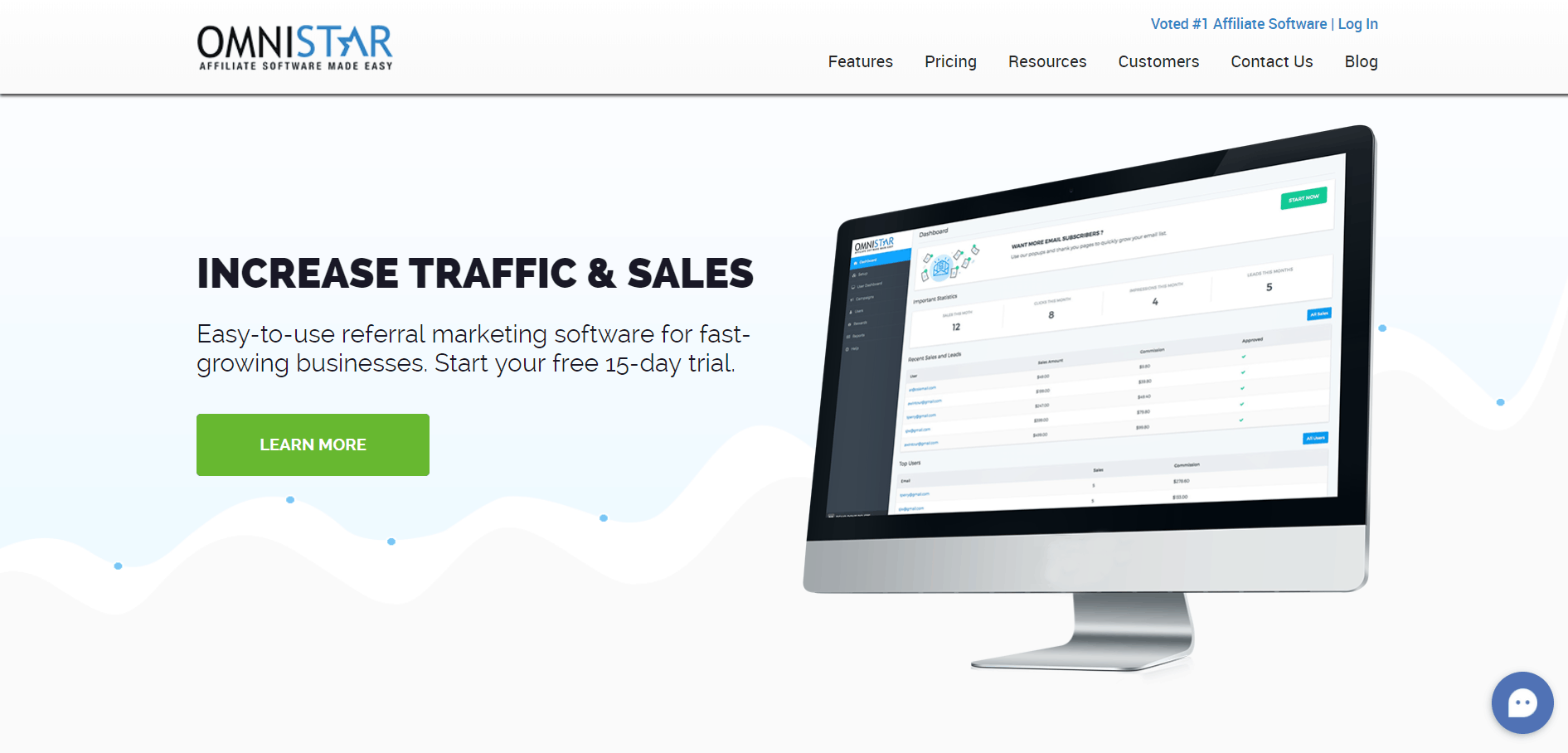 Omnistar was a trailblazer,  because in 2000, they had a goal of providing web-based solutions to everyone from Fortune 500 and small businesses. Within this plan, they had the developers, support staff, and salespeople around to ensure that they can help different brands meet their goals. Early on, Omnistar was able to find one of the key issues was creating a user-friendly software that can keep multiple affiliate programs in one uniform database. By being able to make this happen, it made it easier a business who may not be as tech-savvy have an equal chance to succeed in this type of platform. They'll create a longevity that'll bode well for their overall brand.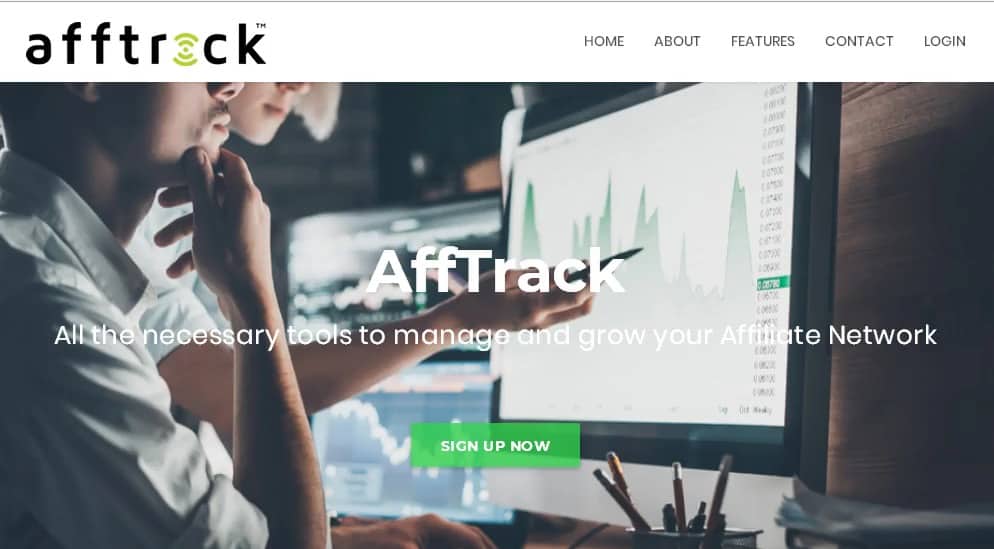 Afftrack is a solution provider for companies of any size in the affiliate and performance marketing industry. With things such as real-time tracking to invoicing, it's been a staple in affiliate programs since 2009. Some of the features include: unlimited clicks & conversions, easily manage affiliates and advertisers, and reliable tracking. These are all features that will help you build your conversation rate, work with the different affiliates in your program, and even track things accordingly. All of this is necessary to help move your campaign along.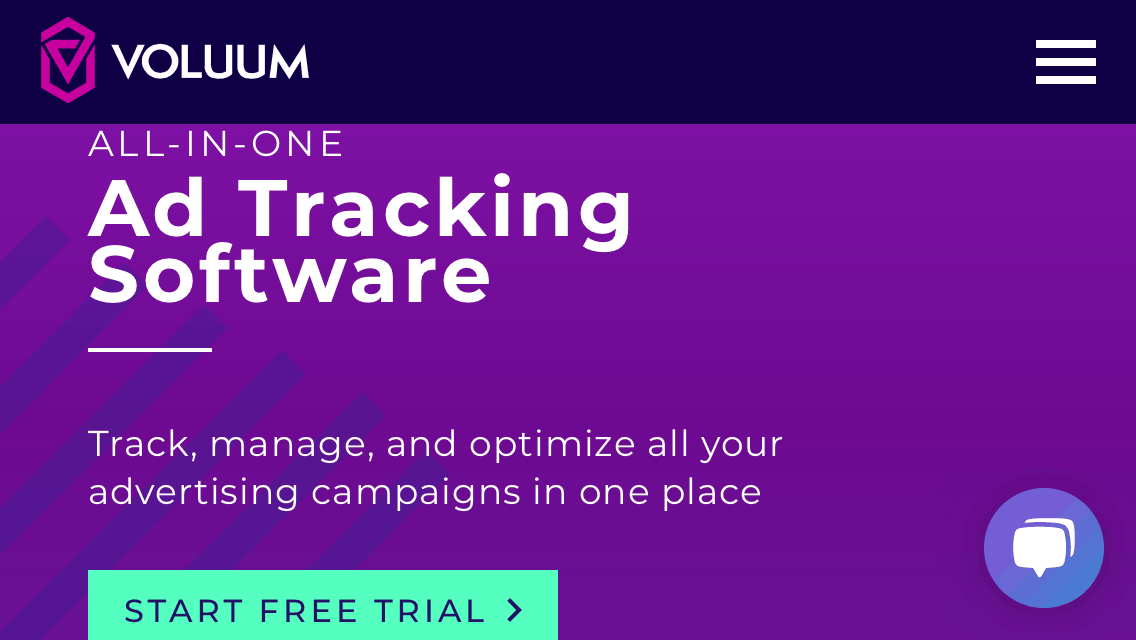 Voluum is under the company, Codewise. From 2017-2018, Codewise has been recognized by the Financial Times as one of the fastest-growing companies. The advantage of Voluum is getting data analytics insights and AI-powered optimization tool that'll lead to better advertising and profitability.  As a result, you can track ads efficiently, which can help you target better campaigns. You'll be able to implement a good course of action that can advance your following.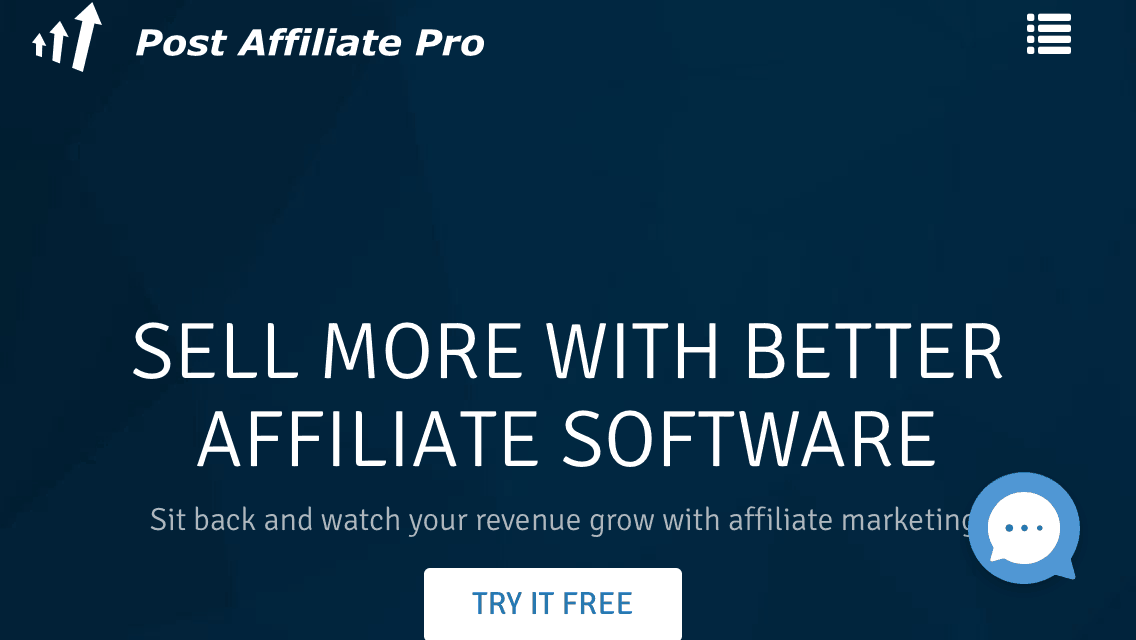 Post Affiliate Pro is certainly one of the  top-dog affiliate programs on the market, period. It has a simple formula of operating and connecting with different payment gateways. It's no wonder why 30,000+ businesses have worked with Post Affiliate Pro over the years. It's this type of trust that gives you a certain level of confidence in working with this type of software. By finding a customizable and sociable program, it can truly help you and your business grow over time. At the end of the day, you're in it to increase your traffic and build a better bottom line.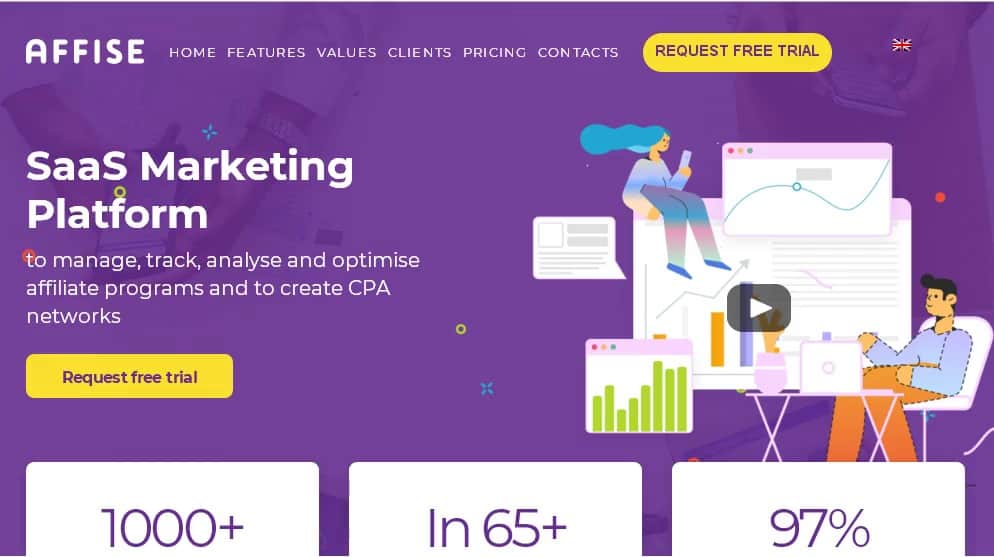 If you're looking for a brand that has more of a SaaS platform, this is the one. You'll be able to manage, track, analyze, and optimize your affiliate network. There are over 50 data breakdowns within this software. This can help make it a lot easier to manage your different customer base. Not to mention, you'll have some smart targeting. Additionally, you'll be able to deal with multiple currencies. This greatly helps for any of the international customers you may get through your storefront. Also, you'll have flexible payouts for your affiliates.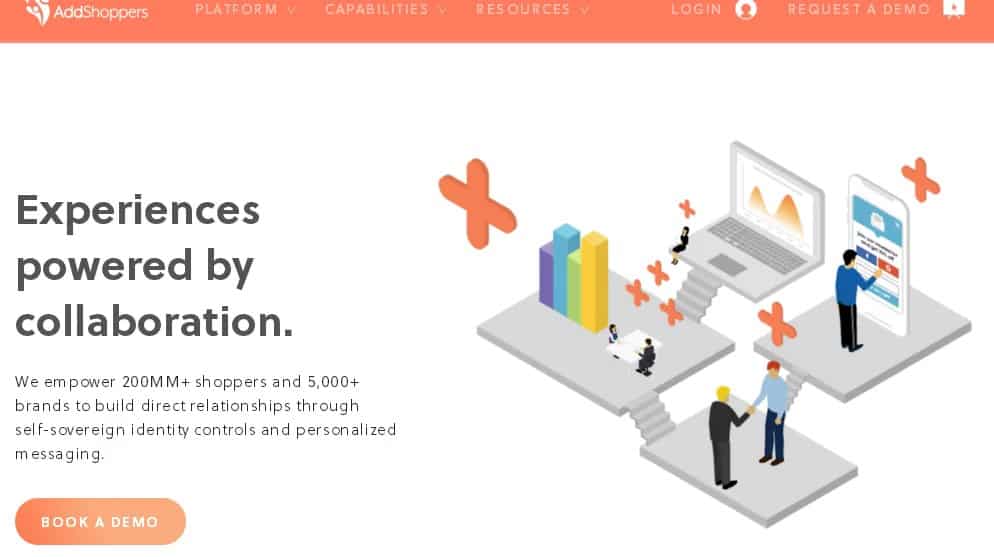 This is more of a unique vibe, because of the way it focuses on the people. Their program has a people-based marketing platform. It's a cloud that allows brands to collaborate to create a truly personalized customer experience. The data that a brand gets may only be a portion of what truly goes on. By working with someone like Addshoppers, they'll have a deeper insight of personalized marketing. This will give them the analytics to have a better understanding of the nature of real-time experiences.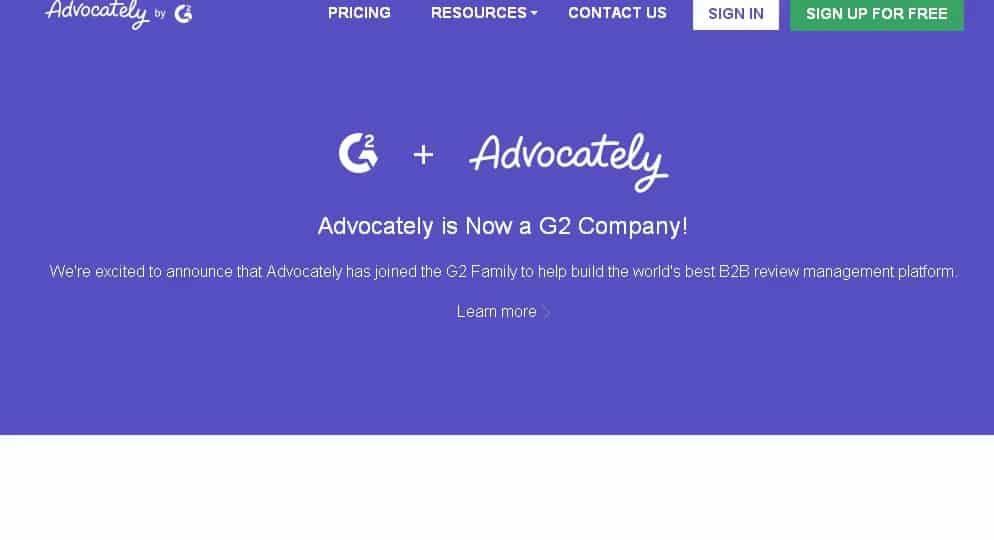 Advocately focuses on the customer's happiness. It's all about building a better relationship with them. By having a good relationship with your core audience, it'll help you realize what they need. That's important to sustaining a long-term business. One of the best things about this program is being able to optimize your ABM campaigns. You'll have a real way of getting alerts for your product category. Not to mention, you'll have an idea of your competition.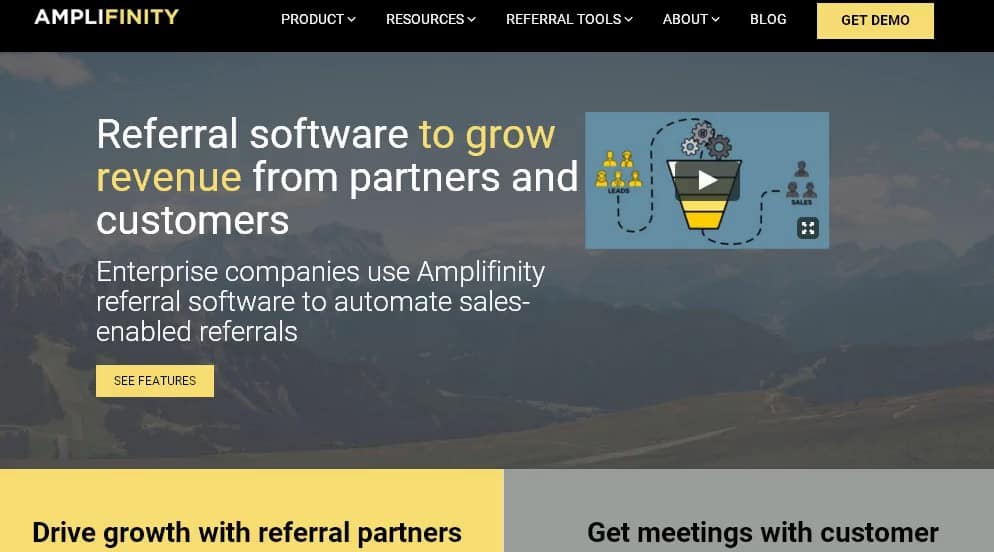 This particular software was built on the belief that the best business comes from a current customer who can tell the salesperson the people who directly benefits from the service. Also, the concept of referrals and scaling it digitally can create a more consistent channel for customer acquisition. You'll enjoy the fact that it'll automate referral tracking, complex rewards, and even engage partners & customers. Whether it's a partner program with more direct to individual partner or you want to pick a customer relationship, it can be helpful in breaking the mold.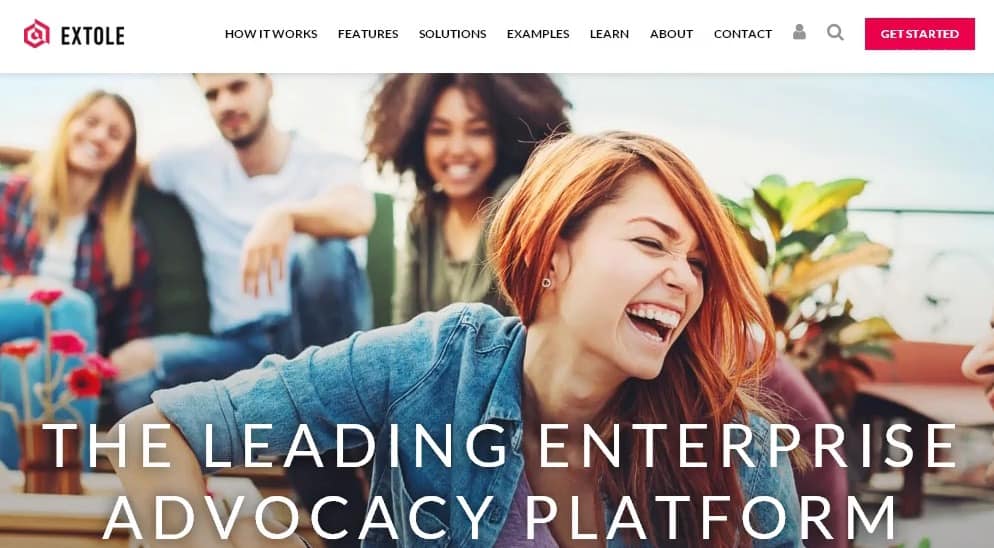 Here the target is not just by acquisition, but through customer activation. It's about embracing the customer involvement in how they fit the part of the program. You'll be able to identify and engage your advocates online. Here you'll create a more  integrated look. There's an on-brand sharing, a reward engine, and targeting. All of these tools are very helpful to get you situated with a sound strategy. Besides sharing and targeting, having a reward system in place can give an incentive to your targeted audience as well as your affiliates.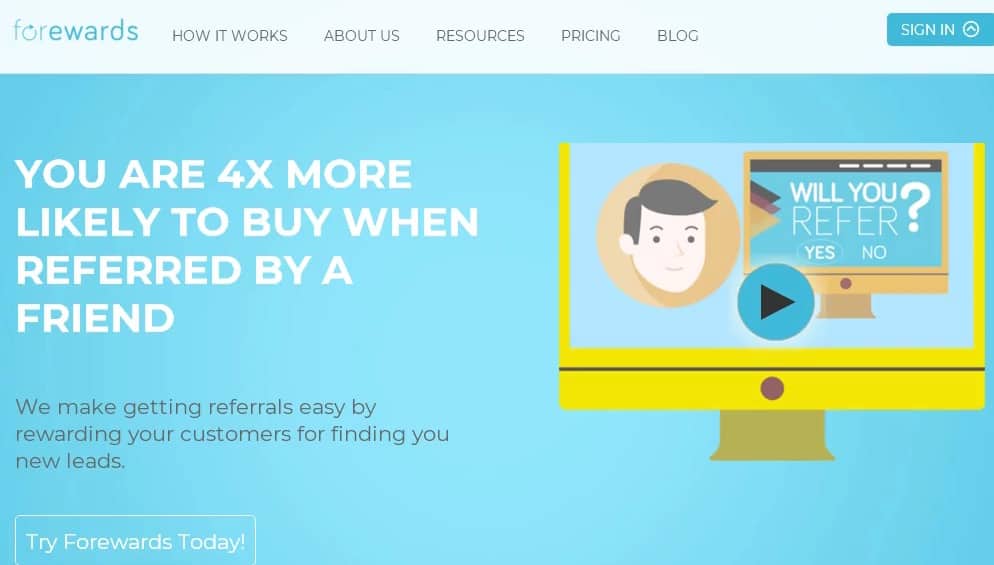 This is a great platform to utilize, especially for small businesses. They need the right tools to compete with the majors out on the market. They've found a way to truly turn word of mouth into an intricate referral marketing program. With each successful referral, you get rewarded. Also, for those that actually purchase something from those that referred them, the customer gets rewarded. They have a targeted system that makes it easier to help you as far as catering to specific people. This also includes how you do your templates. By finding the right template, you can test different campaigns to see which are most effective. This makes it easier to gauge how you'll profit for different parts of the year. Also, you can see the effects of how implementing a program can be quite useful to your overall marketing goals.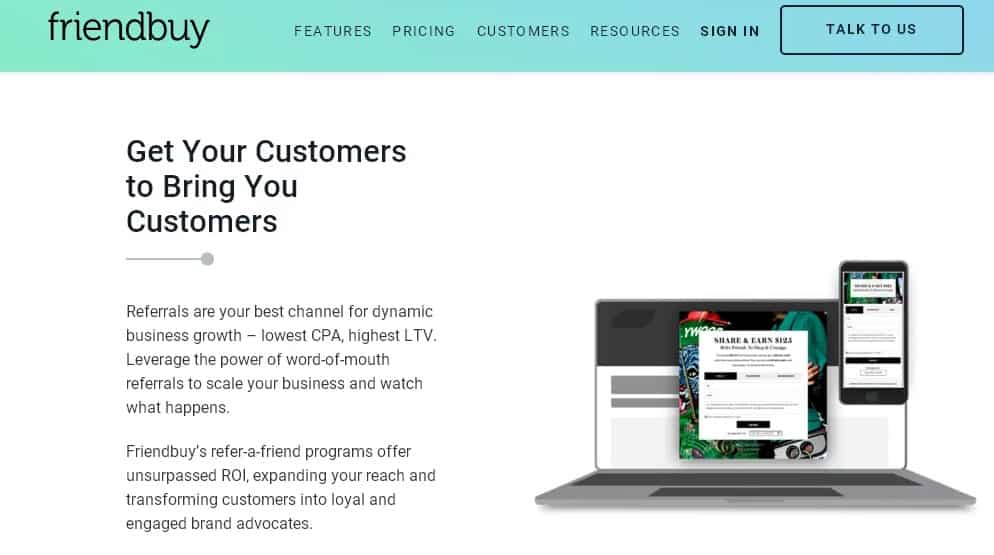 It's all about creating flexible and extensible referral programs. You don't have to worry about implementing an extensive code that takes forever to execute. It's more about the customer experience. The coding is easier to understand, and can take just a few moments of your time. Also, you can activate referrals not just on website format through your laptop, but in a mobile format. This way, you can interact with people on your phone or tablet. There are widget-friendly templates perfect for easy sharing. As a result, your brand can spread virally in a more organic approach. This attention to personal detail can make a huge impact in your overall strategies.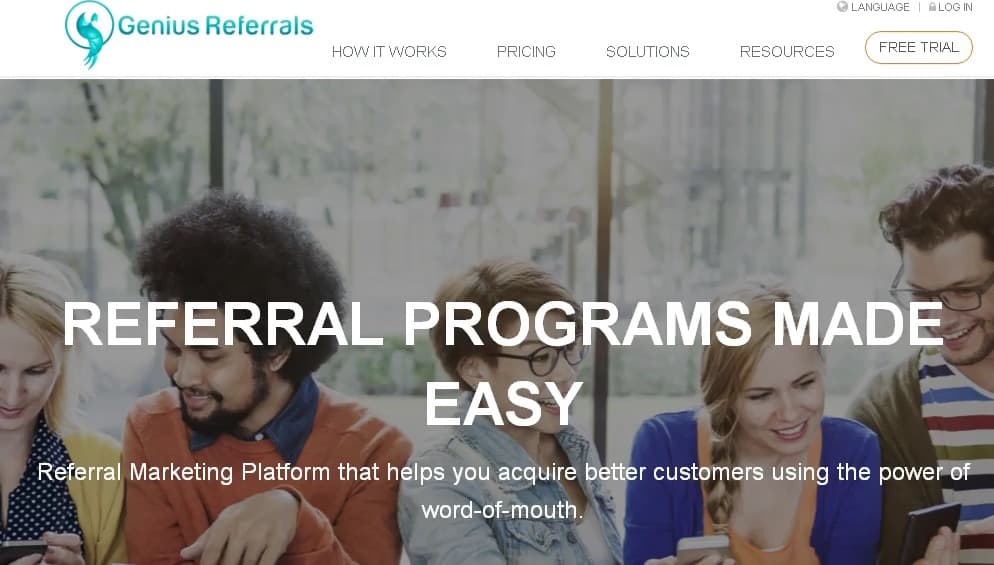 This takes the traditional word of mouth approach and puts it on another level. As a result, you'll be able to empower advocates through delivering better experiences and managing their referral program. Another reason to use this program is by tracking new conversions. This can be a powerful part of your program by increasing their sales volume and creating a higher retention rate for prospects turning into a valuable asset. Ultimately, this will lead to more profitability.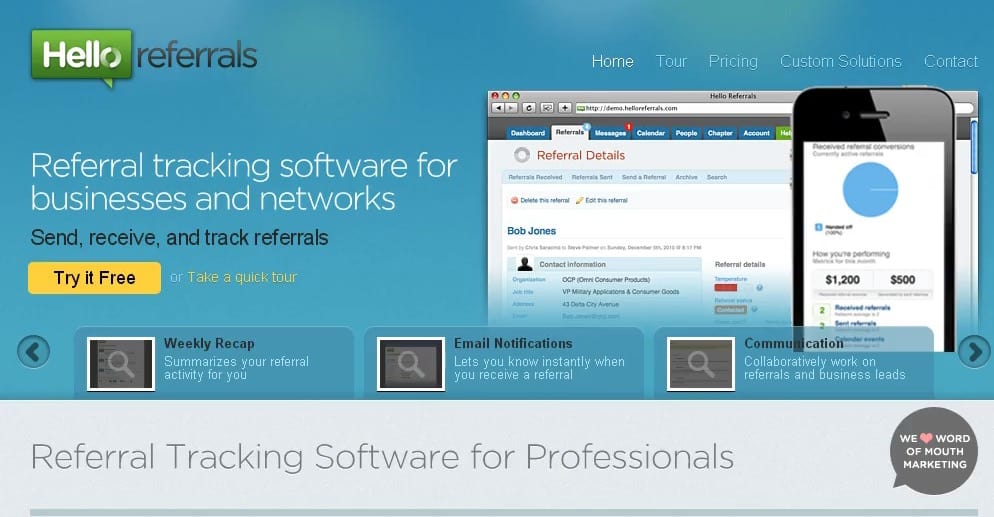 With Hello Referrals, the focus is on creating more organization within the referral system. It's very easy for information to get lost or out of order unless a system is in place to keep order. They have a good handle on things to ensure that you have the right platform in place so that you don't have to worry about doing everything yourself. You'll have a customized fit for your needs. Things will be white-labeled for your brand and it'll be great for putting everything together properly.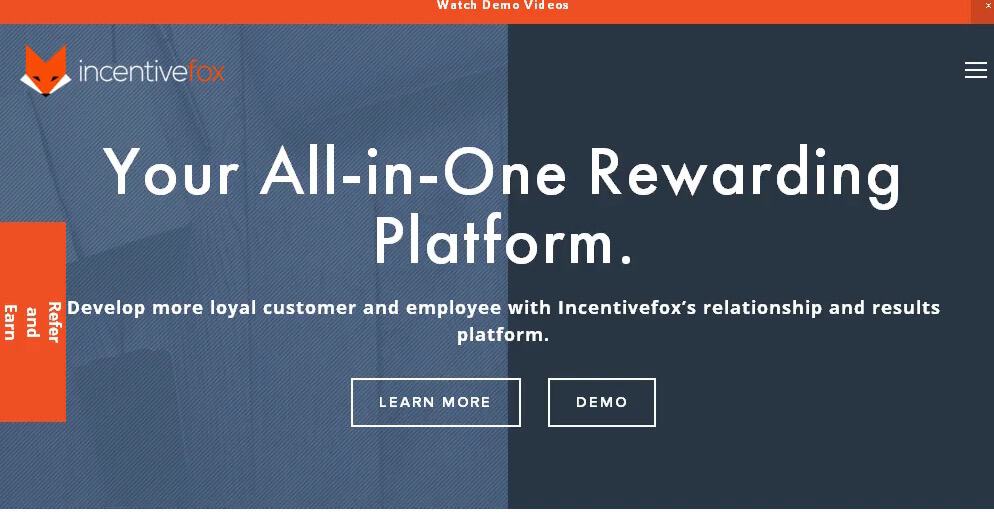 Efficiency is the name of the game with this particular company. They have a mission of achieving your company's goal of gaining more sales. All the while, they want to have a low acquisition cost and improve customer loyalty and relations. They make customer engagement easier. There are different tools and widgets to help  grow your audience. Also, the sales team can help make this a reality. Not to mention, there are personalized incentives to give you rewards based on your performance. Think of creating different tiers to measure who has the best sales and to drive competition into your brand for a better impact.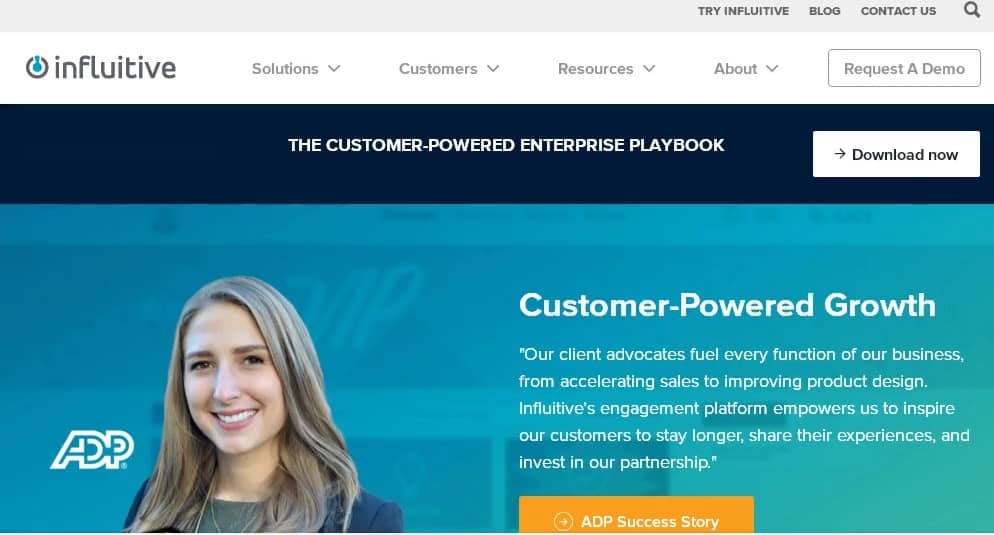 They have a unique take on a customer-powered enterprise. Influitive has real hands-on approach to empower and inspire their customer-base. The customers share their experiences, stay with the company longer, and even some invest in the brand. It's about increasing the lifetime value. The community as a whole drive a lot of action. This is necessary to measure activity and increase the overall engagement. When that happens, it can be a good way to create unity between customer and owner. Brand advocacy from the start can be a great asset down the road.
These are a some examples of commission tracking software. By implementing this in your marketing, you can create an edge over your competition. What are some of the ways that you're able to track your activity? Please drop a note below and give us some feedback.