Best Refersion Alternatives: Infograph
There could be different reasons why you're looking for refersion alternatives. It may be because refersion still lacks some things you need, or the support you need, or any reason at all. It's a good idea that you came across this article because we will introduce you to different alternatives from different vendors that have different features to offer. They would probably share the same popular offers, but they sure will have unique ones that could be important to your business needs. In this article, you would be able to have a sneak peak without having to go to each website just to see what they have to offer.
Questions to answer when choosing a referral software:
1. How can you run multiple programs at a single time?
For some businesses it's important that a software could run simultaneous programs. But you also would want to know how they do it, what technology do they use to make sure that what they use would provide a smooth and simple experience to the users. This is a key question to ask because it's important to scale referrals efficiently.
2. How and who is involved in making program changes?
Now, what if you have to make program changes, is it a drawn-out process in the system? Are only certain users able to do this? Are admins supposed to be the ones to do it? Is this task supposed to be given to certain users only? Should an end user be able to do it? How about doing changes on running programs? When you ask vendors for specific questions regarding automation it would allow you to hone your decision in knowing which software would be able to deliver the best speed, usability, and features that you would need for your business.  
3. How can you manage the journey of customers and the sharing experience of affiliates?
Just like changing programs, you would want to be able to know if you could change sharing experiences. This is critical for programs, it should be simple, and user friendly.
Best Refersion Alternatives:
1. http://www.osiaffiliate.com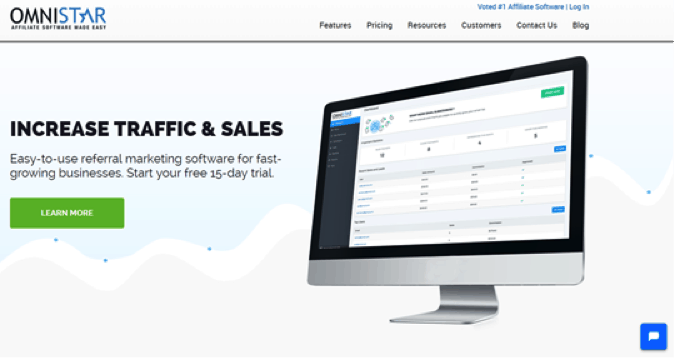 OSI Affiliate Software is used by companies to grow businesses of different sizes. Whoever who needs to increase customer base and sales would be able to use this software to set up, manage, and run their referral program. This is designed for marketing beginners and also experts who have the same goals; grow and increase sales. OSI Affiliate software also help businesses know their marketing potential from their existing customer base. This software offers tools and features that could be used to create and manage a referral program.
When you use OSI Affiliate Software, you would be able to create your own referral program. Your customers and site visitors would be able to sign up to you referral program just by putting in your email address. They would also be able to share right from their dashboard to their social media channels. Every successful sale would be tracked by OSI Affiliate software automatically. You would also have the choice to pay your affiliates through rewards such as commissions, gift cards, discounts, or coupons. Admins of the campaign would be able to view sales, check statistics, as well as commission invoices right from their admin dashboard. OSI Affiliate Software is an affordable but powerful marketing tool that anyone could use.
2. http://www.postaffiliatepro.com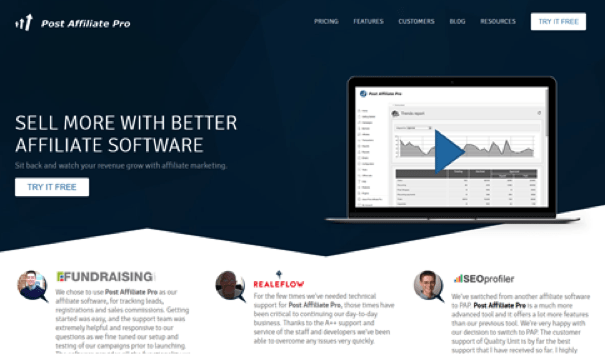 Post Affiliate Pro can run your whole affiliate program, except financial transaction processing. But don't worry because you could simply integrate it with other payment processors and shopping carts. Affiliate programs would need you to reward your affiliates for every sale that they make for you, leads, or clicks. This software is fast, effective, fast, and very expandable as you grow. This software allows you to automate your whole affiliate program. It's a great tool you could use to manage and recruit affiliates. Every affiliate would have their own tool that they could use for promoting and marketing your business.  It also tracks referrals, commissions, payouts, and others automatically. Any merchant who aims to start a successful affiliate would be able to use and benefit from this referrals software.
3. https://www.idevdirect.com/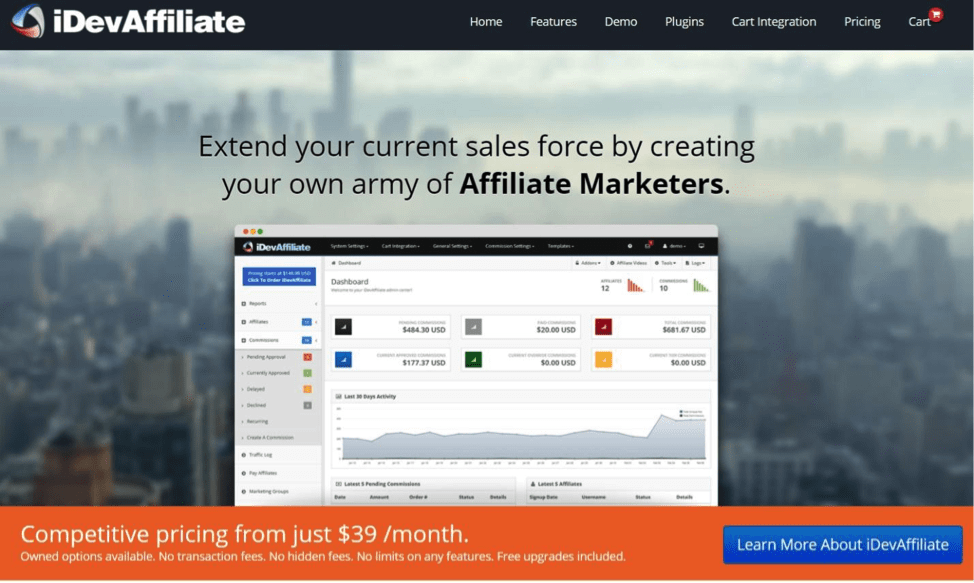 iDevAffiliate Software is an affiliate program that also has an affiliate tracking system, and a commission management tool. It allows you to customize it, it has marketing templates that are ready made and customizable, reporting for activities, billing and shopping cart integrations, and a whole lot more. iDevAffiliate also allow users to set their own payment and commission structures. They offer as much as 10 tier payout and as much as 100 primary payout levels. Users would be able to create sign up codes with expiration times. There are also other available built in fraud account blocking and commissions. There are a lot of different marketing content options that your affiliates would be able to use in order share your business easier. Users would also be able to create content which they could share to promote your business.
4. https://www.affiliateroyale.com/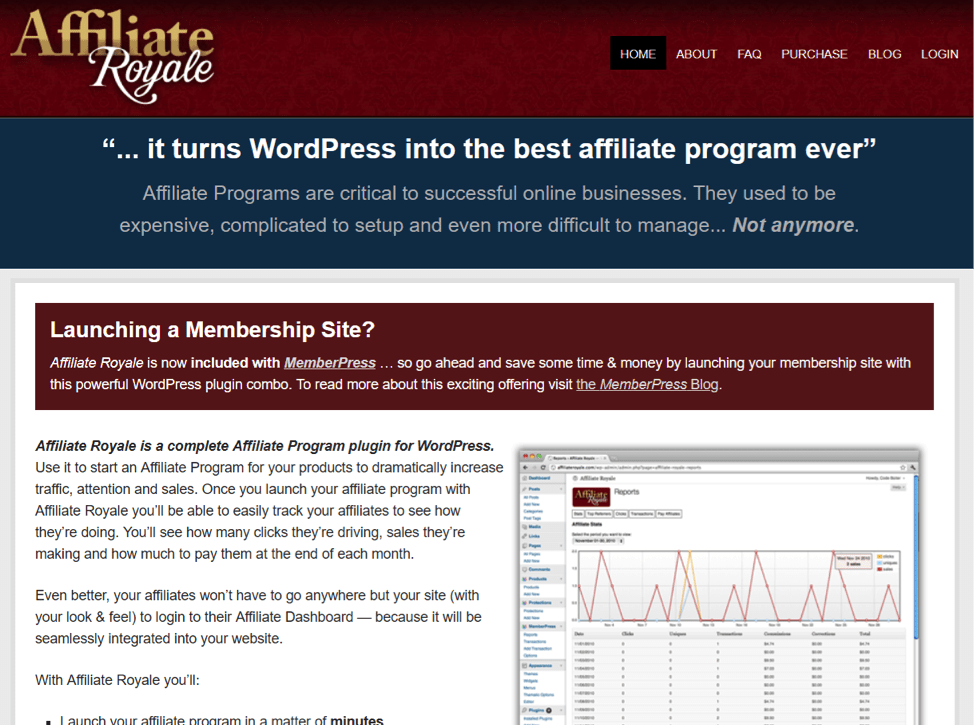 Affiliate Royale would be able to run your whole affiliate program. You can use it for sharing your products in order to gain more audience, traffic, and sales efficiently and quickly. This software also does the tracking for you. It also has reports to show you in order to help you do better business decisions. You can also integrate your affiliate software to your website seamlessly.
5. http://linktrust.com/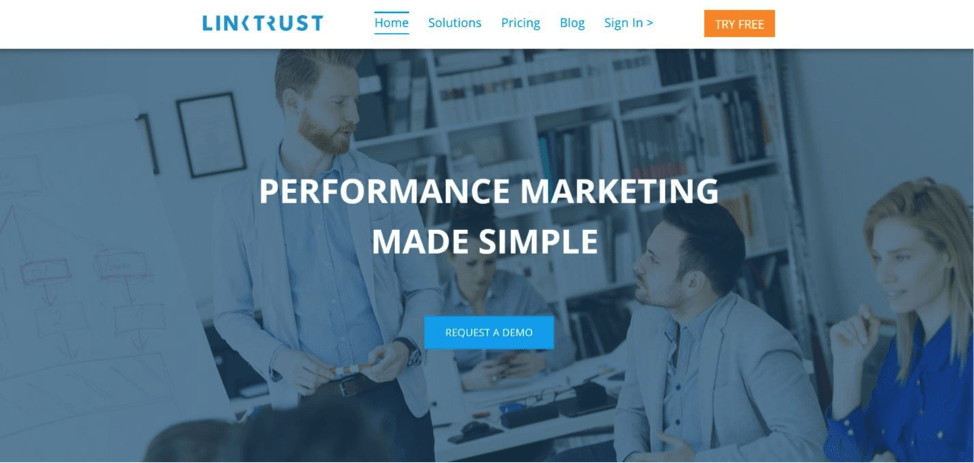 The industry leader that has an outstanding support for customers would definitely be this software. They have the best attribution accuracy and they empower advertisers. LinkTrust uses leading generation tools to capture and distribute sales to their lead buyers. It allows you to automate your whole affiliate campaign and get quality leads in real time.
6. https://www.leaddyno.com/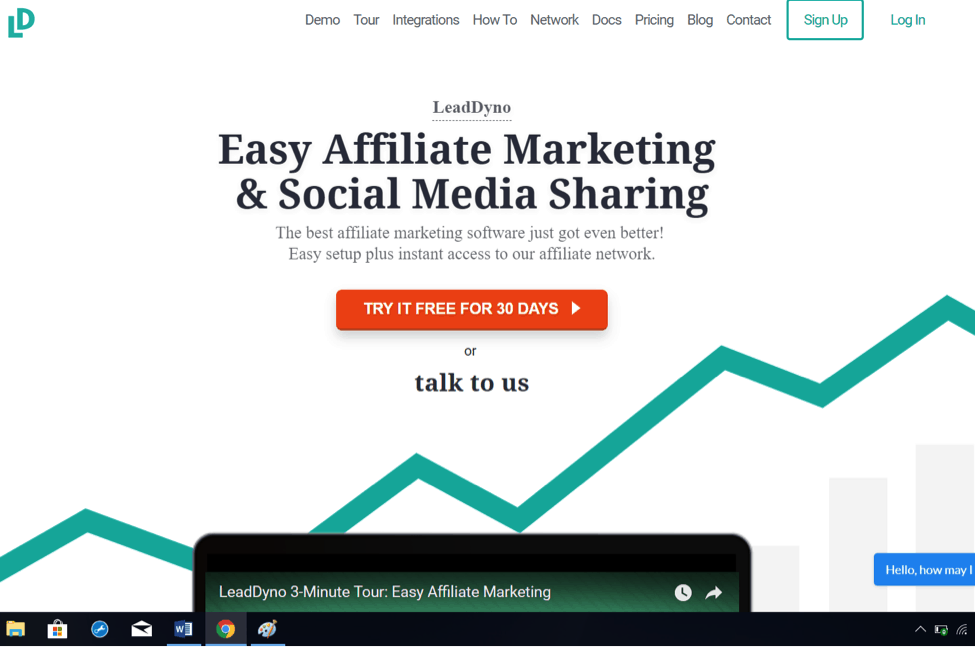 LeadDyno is a simple affiliate managing software that allows you to add, manage, and track affiliates. You can also automate the sign up process and build your affiliate campaign effortlessly. With this software you could also compensate your affiliates easily on a schedule that you set. You can also turn your customers into affiliates easily through their easy sharing options to social media networks. You can also drive custom search engine friendly content on your affiliate program, LeadDyno also has a customizable and embeddable dashboard.
What is referral marketing?
Referral marketing is used to encourage customers to increase referrals using word of mouth, this is the oldest and most used marketing strategy. It works because when you invite or recommend to people who you know thy trust you more, especially if it's from experience.
Conclusion
From this list of best refersion alternatives it would be safe to say that the best would be OSI Affiliate software because it's created to work for different sizes of businesses. It's a feature filled software with software that has more than the average features but its price is really low.