Best Referral marketing Software – Updated March 2019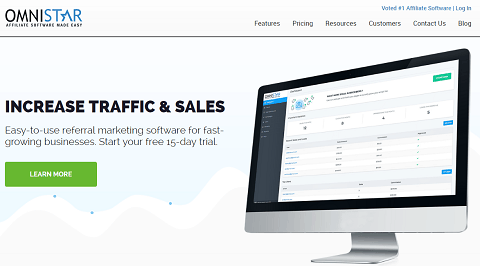 You can boost your sales and also increase traffic by trusting Osi Affiliates's marketing software today. Their simple interface and referral marketing tools are at your disposal to turn your next campaign into a true success (than all the previous ones you have had) and achieving this with so much ease. OSI Affiliate would integrate your referral marketing with other popular apps, and tools that you are already accustomed to, for the effective running of your business. Thousands of business has been thriving with Osi affiliate software, yours can thrive also, with proven features that can grow your business such as;
Discount codes: This would entice customers to promote you therefore give their viewers the confidence to try out your product.
Social share widget: Website visitors and customers would only provide a functional email address and they can start promoting you on all major social media outlets such as Twitter, Facebook, Instagram, and the likes.
Auto signup: By using your referral partner auto signup feature your customers can easily become affiliates.
Contest manager
Customizable thank you pages
Feedback survey
Popups & Forms
Partner automation: The software makes your business develop key partnership easily.
Smart rewards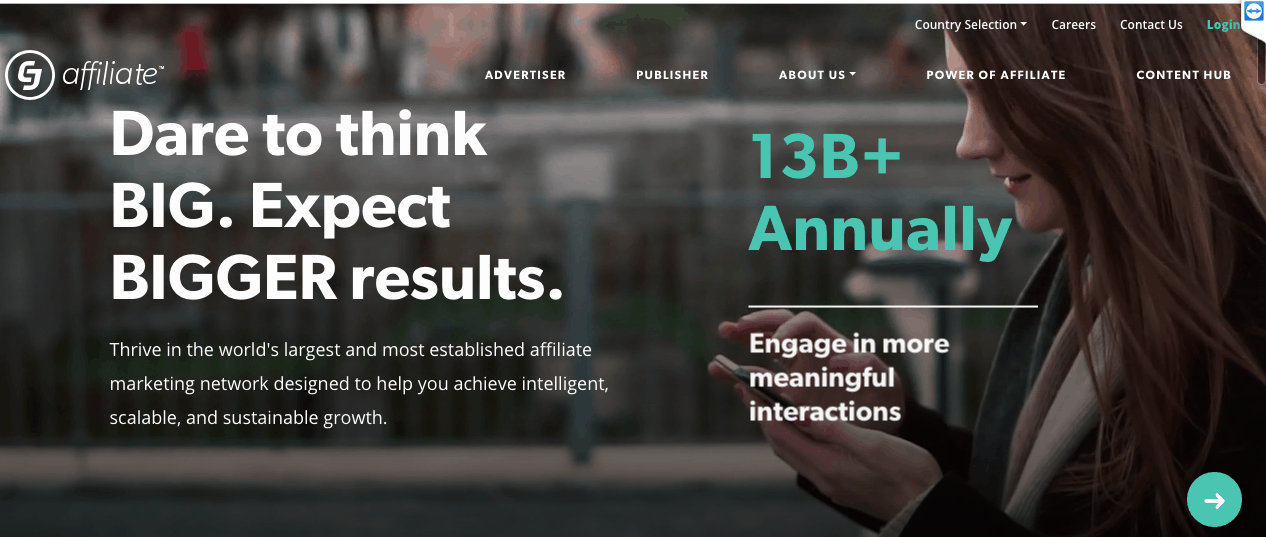 CJ Affiliate is a cloud-based software that is accessible across different platforms. It provides unparalleled cross-device solutions, which pave way for the pay-for-performance options. Like other platforms, it offers varying features such as deep link automation, real-time transaction monitoring, reach untapped markets and widgets to help streamline a process. The unique feature about CJ Afifliate includes:
Multi-languages and currencies available: The CJ Affiliate tool being a global solution for business deals with the customers and affiliates abroad such that it manages and report activities in several languages and currencies, extending the reach of the company brand to customers from across the world.
Faster Lead Generation: The Lead generation options help publishers who want to generate better revenue, connect with advertisers interested in going beyond traditional affiliate sales to boost their business.
View-through tracking Functionality: With CJ Affiliate view-through tracking feature, you can easily indulge publishers by leveraging the suite of reporting tools and software tracking technology.

They are poised to analyze, optimize and measure your affiliate program, this software integrates desktop and mobile data to help you properly manage your campaigns on one platform. For your convenience, they offer free trial software to help you ascertain if the software is the perfect fit for your company or not. Cool features HasOffers have to offer are;
Fully customized platform: Integration with your internal systems is one of the major challenges in implementing affiliate-marketing platforms. What HasOffers would do is to make available customized features, you also can build your own applications to function alongside theirs, and you can personalize your dashboard.
Powerful reporting tools: When you do not have actionable data to base your choices on, it would be difficult to create a well-informed business decision. HasOffers provides powerful reporting tools. This is to help you have better insight on the purchasing process and oversee your lead conversions.
Round-the-Clock-Customer Care: With this feature, you can contact their customer care representative via chat, email, or phone any time of the day, there is always someone at their end to attend to your needs.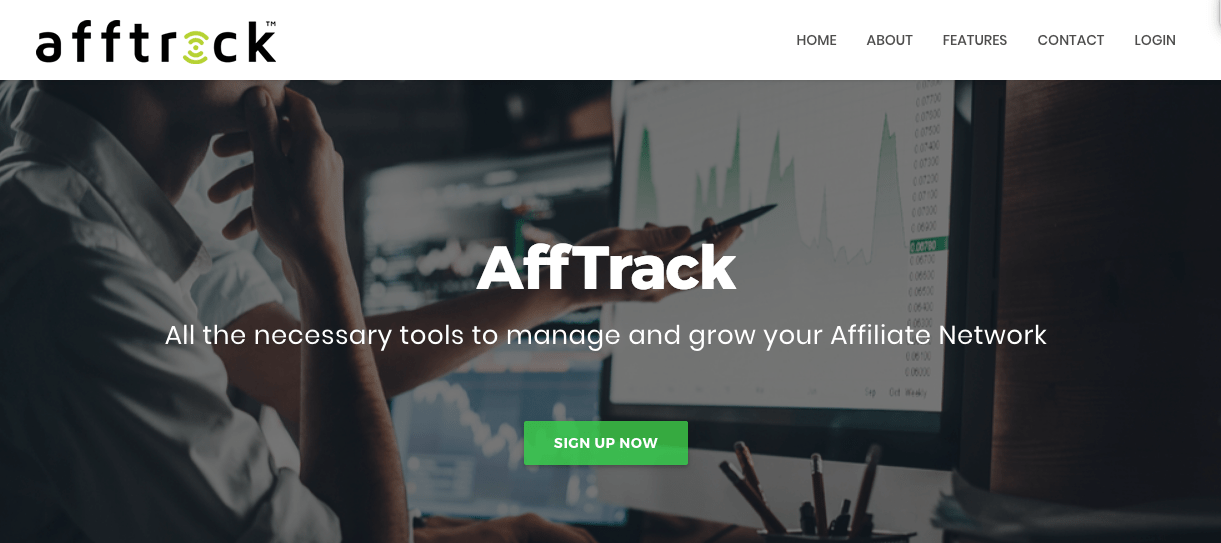 The platform focuses on tracking the number of clicks on an affiliate link. Being more than a tracking system, it enables business of all sizes power their network through the application, which offers prospect management CRM, geo targeting, device targeting, free proxy detection and invoicing, and suppression file management. Using the AffTrack tool, it offers :
Track your affiliate program on the go.
A 24/7 customer support
Real Time Analytics: The process of getting, compiling and interpreting the data can be quite a tasking one. To lighten the load, the AffTrack tool has a real time analytics feature which guarantees a 99.9% uptime, reliability. All you need do is to sit back, relax, take a cup of tea, and watch your business as it grow.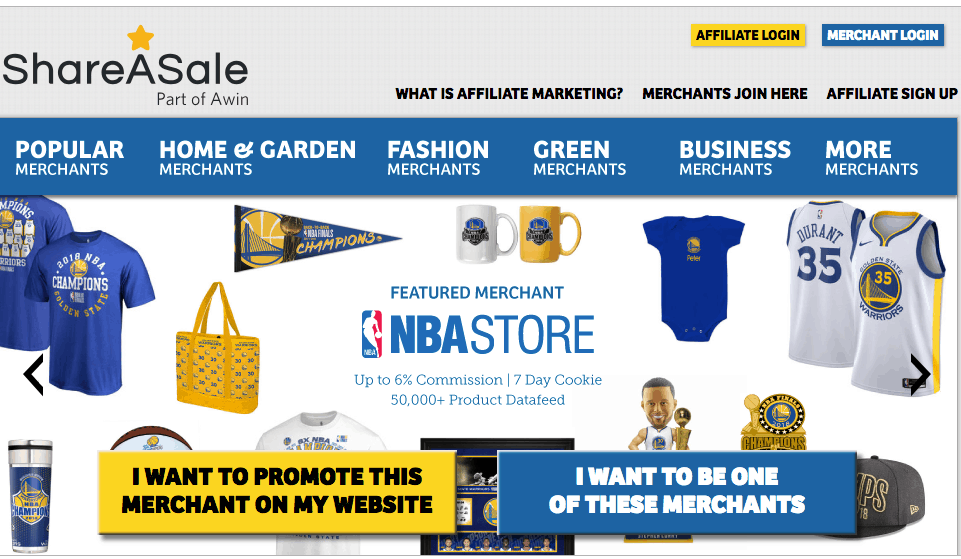 ShareASale was designed to effectively function for businesses of any size. Over the years it has built itself to become the leading provider of outstanding performance marketing solutions. They promise you effective and fast tools that yields streamlined and accurate results for your business. This platform only charges recurring fees depending on the amount of sales that is generated monthly. Key features peculiar to ShareASale;
Real-time Tracking: ShareASale allows real-time tracking of your stats aside from the normal up-to-date info on the trends among specific affiliate groups and delivering targeted content. It lets you know when your link was clicked, when commission is generated, and when a sale is made.
Stores Connect: With this software, you can easily run campaigns you are implementing for various shops under one account. Al you need to do is to invest in one account but still see separate reports for each store you have.
Clickstream Attribution: This is to help you efficiently observe a buyer's behavior. It is possible they check your link with a single site multiple times but only end up buying your product once,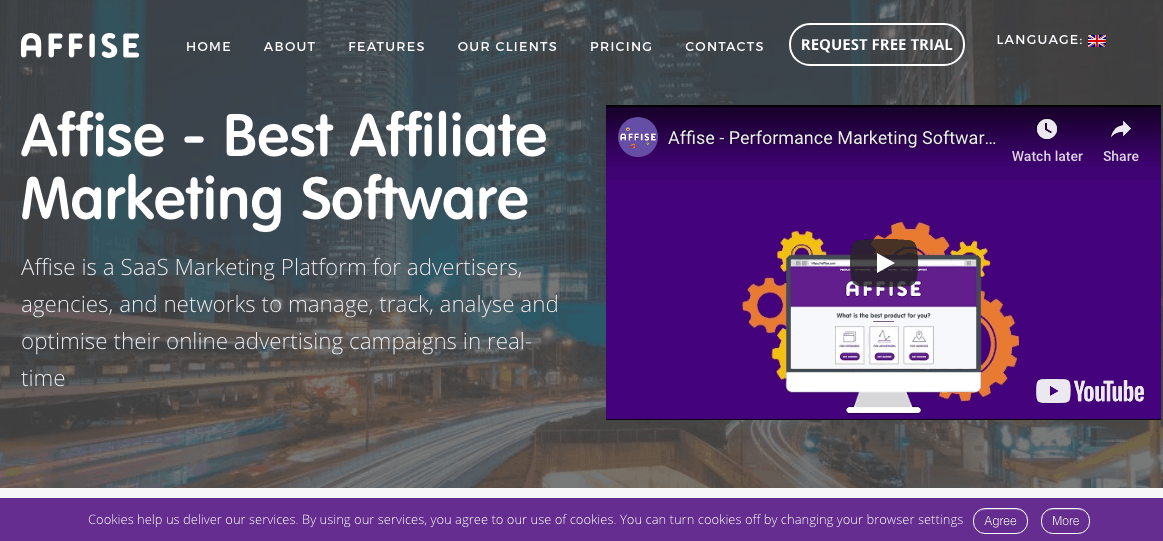 Affise, a traffic tracking cloud-based software built to serve marketers and advertisers who wish to kick-start their own network. It is a cross platform tool available on Windows and Mac. This cloud-based software offers a suite of automation for the affiliate marketers with a monthly subscription of $299 – $499. Among the applications, it includes the FraudScore. 24metrics advanced TrafficBack, real time statistics, personalized report and calculations, publisher and advertiser billing and audit history. Feature of the software include:
Versatile Affiliate Marketing platform
Simplified Payouts: This makes affiliates commission to be disbursed in an accurate and timely manner.
Smart Targeting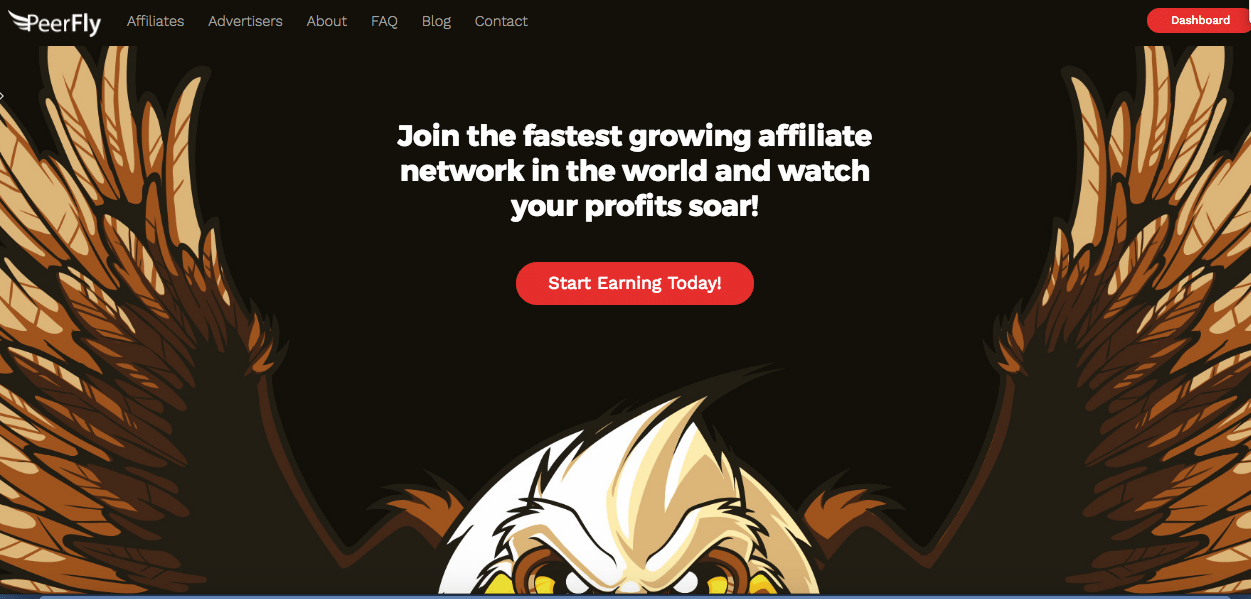 The PeerFly is an internationally recognized affiliate platform, dedicated to serving advertisers and affiliates alike. It aims to increase business sales and improve affiliates income. Its network of professionals have their pay only when a lead, sale or other measurable transaction occurs. This sets PeerFly apart from other providers. With a total of 8 million leads and sales generated by the platform and over75,000 active publishers spanning across 165 countries. A few feature which sets PeerFly apart from others include:
Its Laser Focused Attention to Customers, having a team usually made up of only 15 professionals, meaning that client don't have to go through the stress of going through several staffs just to get the service needed.
Competitive Income: They give affiliates and any other network a reasonable amount of money by minimizing its commission.
Eliminating the burden publishers and advertisers face, when memorizing a plethora of jargon and acronyms, thus having an extra resource feature.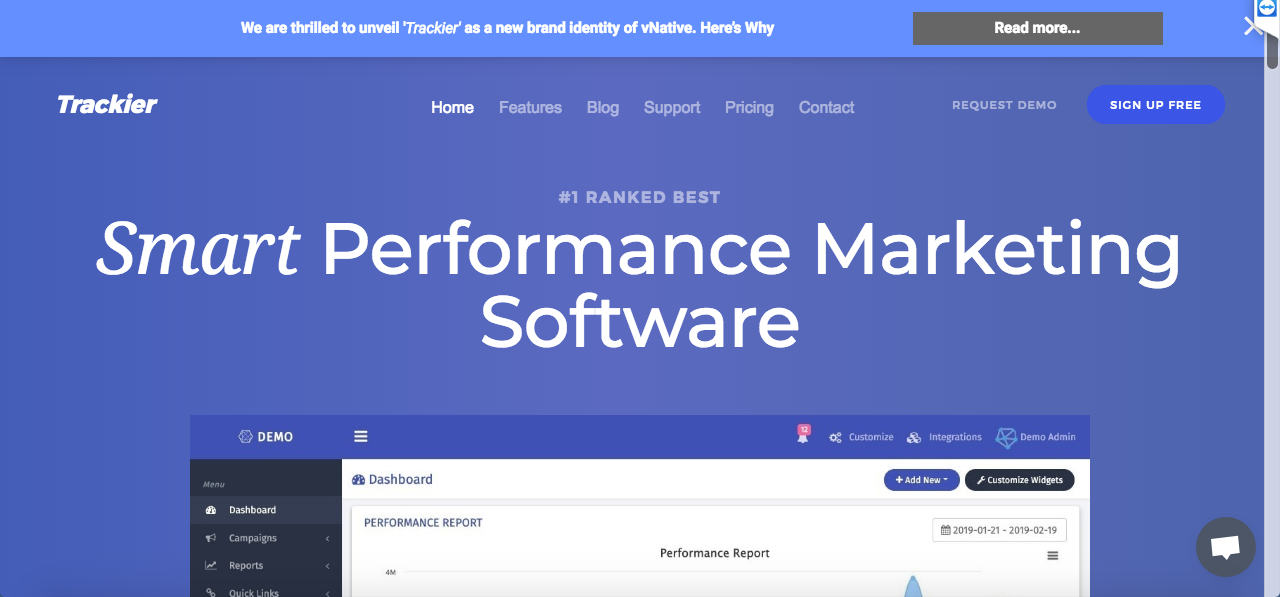 This type of affiliate marketing tool is built round the idea of giving organizations total control over their marketing campaigns. With the software, campaigns can be automated, assessed, optimized, and also constructed from a singular dashboard. Campaign model like CPS, CPI, CPA, and CPV can be built using the system, which can also be promoted by providing affiliates, advertisers and partner's access to the same. Likewise, a view of all types of statistics could be monitored in real time, making room for better decision making. vNative is different because of features like:
Highly configurable platform: It can configured to manage all digital marketing campaign payouts, areas and creative assets.
Easy Accessibility: The vNative tool is one that may be accessible directly from the dashboard. It is adjudge to have an uptime of about 99.9%, which spans across all geographical locations worldwide.
Central marketing Hub: This tool allows its users to unify all marketing resources in a central location, thus linking them to the high-end marketing tech, resulting to an improved impact on the campaign.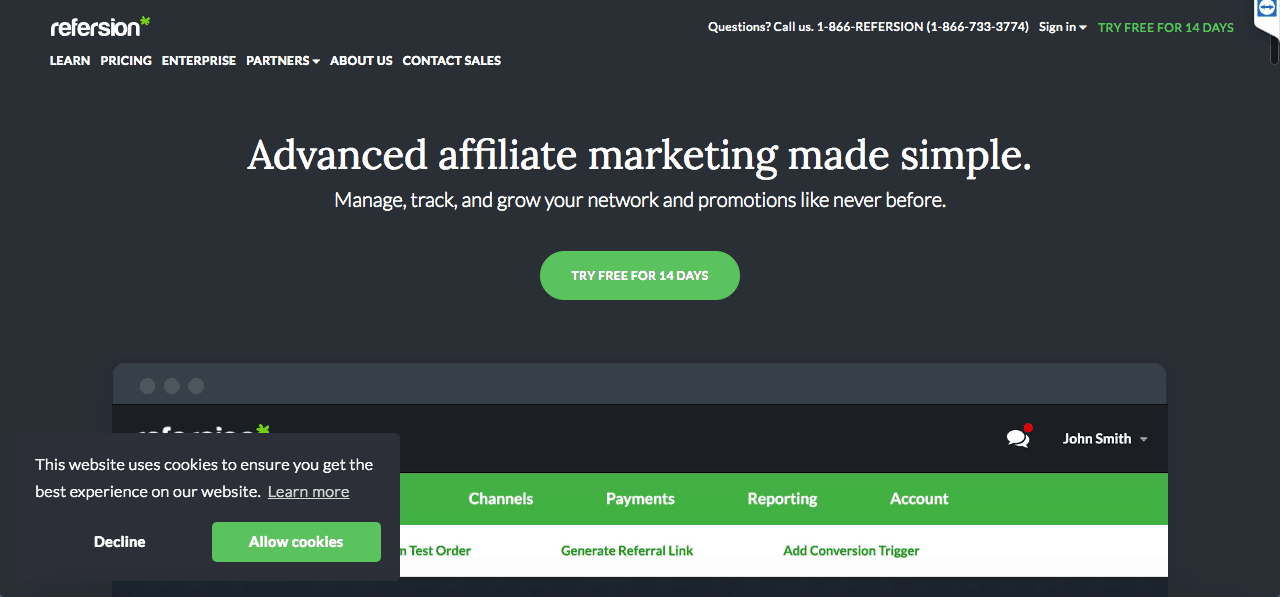 Refersion, an integrated performance platform, helps entrepreneurs who are considering utilizing promotion networks. The web-based software take only a few minute to set up an account and connect to your online shop. It is a flexible software that can be customized according to a company size, helping entrepreneurs thrive in such a fast-paced society that prioritizes performance and data. It comes with three subscription plans; the Starters subscription costs $19, the professionals package -$89 and the enterprise plan is determined by quote.
This platform is ideal for business startups
It offers live monitoring and tracking
Maintains a transparent Automated Payment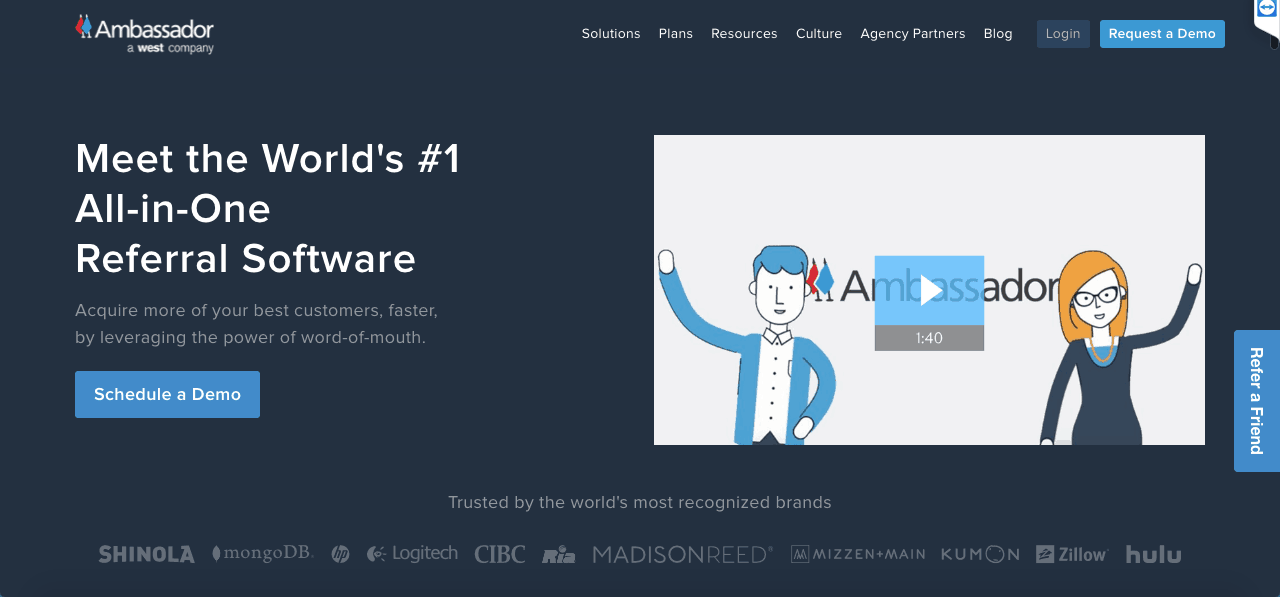 This is an all in one referral software available for marketers wanting a complete control of their marketing efforts. Its interface offers marketers powerful feature such as multi-program and multi-campaign functionalities, user segmentation and enrollment as well as user permissions into one convenient platform. Perfect all sized companies, it offers a starters package of $800 per month and a $1500 per month for the professional package.
It uniqueness gives it
Top quality features with seamless integration.
A fuss free progress tracking and
Simplicity in communications.