14 Referral Marketing Ideas
Creating an online business can take a bit of time to get everything together. Remember, it's not just having the a good product, but knowing how to market it and promote it in the right way so that it becomes accessible to your niche audience. Referral marketing can be a gateway to build a small empire for the long term. Here are some tips to help you create a better referral strategy for you and your supporters.
What's Your Purpose?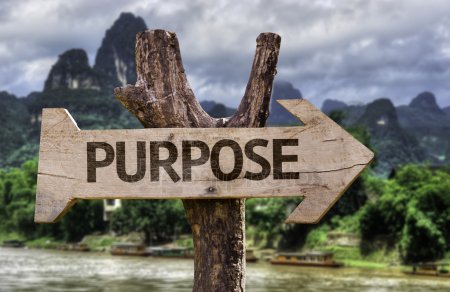 1.Know Your Main Purpose
What is the main reason why you're going to build a referral system? You can't know where you're going unless there's a plan. Do you want to cater a specific product or service to a group of people? Are you trying to branch out a bit in a more organic way? You need to honestly think of why a referral program is necessary. For some people, they can start with a beta program to at least test the surface. It'll show them the demand of their product or service. Also, there's an exclusivity to it.
2. Create a Good Beta Program
When you build a good beta program, you can really cater to those that are the first responders. They'll become your base and help you expand your message or mission statement . It's important to build a solid following from the beginning because that's how you create stability. They have an idea of your product and they know your purpose. When they have in hand, it makes it easier for your product to sell because you have the right in tools in hand to make things effective.
At the end of the day, it's much easier to have someone that supports and enjoys your product that can help you sell for the long term. This saves you the trouble of constantly pitching new people about your program. That's why it's so imperative that you know the reason why you're creating an affiliate system in the first place. It gives you a foundation to create things to help better your brand.
What Kind of Referral Program Will You Develop?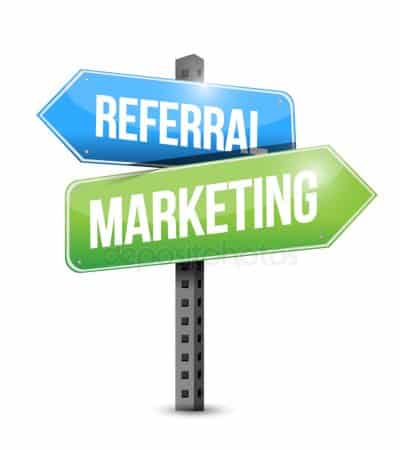 Here's another thing you should consider. Are you planning to work with an established affiliate network or or creating an independent network. This is something you should establish early before you begin taking the proper steps to facilitate your Weigh your options to find out what could be the better option.
3. Using an Affiliate Network
In an affiliate network, you can get a good team to help you carry out your goals. You won't have to worry about spending extra time coming up with banners and ads to promote the product. Typically, the team has these already locked-in for you so that it makes things easier. Additionally, they have the experience necessary to help you create more sales. It's very good even if you have the right clientele but don't know how to create a product. A negative would be that you would have to use their commission rates. Instead of your referral team getting a nice 30-35% commission, this could turn into 10-15%. You want to give them the best compensation possible, because they are the backbone of keeping your business afloat. They have their own ideas they want to accomplish, so maybe going independent would work better in your case.
4. Go Independent
On the flip side, an independent network gives you much more freedom. You can create things as you see fit and set the rates. When you have the promise of better rates, it builds a much more trustworthy relationship. It's almost like a partnership because each side has a big portion of the sale of the product. Also, there's more synergy. It's not just the product but the relationship that matters. You treat your affiliates more like a family in the sense that you know their value.
This doesn't go without putting in any extra work. It's your responsibility to help create the banners, ads, affiliate links, and help them come up with a marketing plan. It's important to figure it out so you know the pros and cons of each situation. You can be more realistic on how big or small you want your affiliate network.
A Great and Interactive Landing Page
Another thing that needs to happen with your referral program is creating a landing page. You need the right kind of page that lets people know that you have something sound to offer. Here are a few things you might want to put towards your landing page.
5. Develop an Email Landing Page
Remember, doing things through email is a great way to get directly contact with clientele. You'll see that you can grow your conversion rate to a higher level, because it's the direct click that may entice more activity. Be clear on a good message for the landing page to create a better picture of your intentions with the program.
6. Widget for the Landing Page
Another strategy you can use is creating a widget on your referral page. Whether you have a discount for a product, or offer some kind of free advice, it's always great to have some kind of incentive to appeal to your customers. This makes it worth their time to figure you out and purchase something from you. The more time someone stays on your page, the better chance you'll make a sale.
7. Know How to Gain Prospects
It's also a good idea to encourage others to join and they get some kind of incentive as well. Maybe there's a message that says "Refer a friend and help them get 40% off their first purchase." This is a good way to help gain more prospects. By thinking of the well-being of others, it shows that you care and not just out for the revenue.
Promoting Through Social Networks
8. Social Media for Engagement
Referral programs need to adapt to the times. While email is a great form to build a list, sometimes the engagement works so much better on social media. You have the chance to be engaging, trendy, and popular all in one go. You may be a bit on the quick and snappy side with a great tweet as you engage with people in 160 character Twitter conversations. It's a good way to stay afloat on topics that are relevant. It can even help you cross promote your products if the issue is relevant or you know the right things to say. How is this effective for a referral program? Well, where do most people hang out? Think about it. Your supporters maybe all over social media. If you have a product that caters to a particular demographic like 18-34, think of becoming more social with your promoting. Also, cater to the mobile crowd.
9. Impact of Mobile Audience
People are on their phones and tablets like they're literally attached to the hip. Of course, this will only continue to grow with the times as more people want to be mobile. The need to connect and experience is at an all-time high. Social media provides that outlet in different formats. For example, if you had an Instagram account, you could promote your store by having certain sponsored posts set to target a specific audience with a link to the product on your site. Additionally, you have enough time to create short videos, which can be used to advertise and you can put the direct link in your profile.
10. Encourage Interaction Through a Streaming Network
If you want take things a step further because you have something to say, why not use a streaming service like Periscope? Live streaming is becoming more and more popular. Periscope allows you to go for hours on end with feeds so you can set up a live webinar at someone's convenience. People can share the link out to their Periscope followers, Twitter, and even Facebook feed. Nowadays, people can even stream through Facebook and Instagram. This is a great way to connect, engage, and really take in the opinions of others. At the end of the day, value builds referrals.
Making it Easy for Your Supporters to Refer People
11. Work With Your Supporters to Help Jump Start Their Career
While your supporters are responsible for referring people to your brand, remember it's not that easy in the beginning. It's important to be involved in every major point to help things run smoothly. In the beginning, your operation might be a simple one and two thing. You give them a product to promote, a couple of links, and that's about it. Nothing less, nothing more. However, things always change in time.
When your brand begins to grow and you have your day one supporters there, remember that you need to include them in these transitional steps. You may have a new product coming in and want to format things a bit differently. It's a good idea to have a vote or some kind of community thing where you invite your strongest supporters. Giving them a chance to have input not only helps them stay involved but it gives you a chance to see what works and what doesn't.
For example, you may like a steak to be medium well. You can ask your waiter to make it to your taste. You might not want something overcooked, because it's just something you enjoy. By having a choice, it makes people feel like their voice is heard. Also, it'll make the experience much better. When you include them in these decisions, they can tell you their success and what things they need like a more interactive banner, better links, or even short messages to get a better conversion rate in their email and social campaigns.
Providing the Right Incentive
Make sure that your referral program always has the right incentives to keep your supporters happy. You need this in your arsenal because things do get boring from time to time. You want your core audience to stay interested in what you have to offer. These are some things to help them keep engaged.
12. Give Supporters a Reward for Hard Work
Give out rewards. It's simple. There are tons of companies that give rewards for using their brand. A good thing to do is create a prize package for your top supporters. This shows you appreciate their service, and it'll be a good way to reward them. Maybe you can give them a week vacation off to a dream destination or a good cash prize that will help them enjoy a bit of spending leisurely with their family. Put it the prize from 1st to 3rd to create more opportunities for your team.
13. Motivate Them With a Contest
A contest is great because at the end of the day it's about motivating your supporters. They'll perform at a high level and it'll show you who actually spreads your message across multiple platforms. This would not only be a solid way to get a higher revenue, but it'll help increase your following.
14. Show Gratitude by Saying Thank You
Send a "Thank You" email to show general appreciation. It's always nice for someone to get a nice message for the holidays or their birthdays. Maybe you can even offer them a nice gift card to redeem for some online shopping. The small gestures don't go unnoticed, and it shows your supporters that their service is certainly appreciated.
By creating a good referral marketing system, you can reap a lot of benefits. It's about having a good balance to help grow your brand while being able to cater to the core audience. Also, it's important to reward the people who go above and beyond the protocol to help you expand your brand. This is very important in creating a healthy dynamic for long-term prosperity.
What are some strategies you use for a referral marketing campaign? Please leave some feedback below.